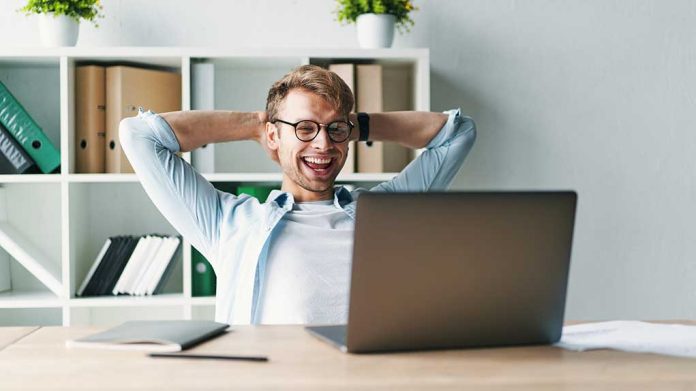 (RepublicanJournal.org) – Laughter is a universal way to make someone smile and lighten a mood. However, causing a deep belly laugh is not always easy. Thankfully, many moviemakers and producers have perfected this task over decades, leading to some of the best comedies of all time. Here are just a few that everyone should watch at least once in their life.
In 2012, Channing Tatum and Jonah Hill teamed up in "21 Jump Street," a hilarious comedy where the new police officers go undercover at a high school to keep drugs out of the student's pockets. The jokes range from sarcastic snips to funny reminders of just what it's like to be in high school again.
The Coen brothers are known for award-winning films like "Fargo" and "The Big Lebowski." However, one of Joel Coen's lesser-known films, "Raising Arizona," is a comedy well worth watching as actor Nicholas Cage attempts to build a family after a life on the run.
Raising Arizona (1987) is a 180 turn in tone from Coen Bros debut. Nic Cage, Holly Hunter & John Goodman are outstanding while the cinematography & direction remain top tier. A comedy w/ heart, the ending monologue by Cage gives me the feels every time. Masterpiece.

⭐️⭐️⭐️⭐️1/2 pic.twitter.com/OGokosextq

— OldManJB (@CartCorner) February 5, 2022
Not everyone can be a Wes Anderson fan, and that's okay. But, for those still on the fence about this eccentric director, "Fantastic Mr. Fox" is a great introduction to his trademark quirks as the stop-motion movie follows a group of animals trying to escape from farmers. While this is a kids' movie, adults will laugh along as well without missing a beat.
In recent years, comedies seem to resort to a lot of potty humor to get laughs, something not everyone enjoys. But, heading back a few decades to John Hughes' 1986 "Ferris Bueller's Day Off" will give you all the laughs without too much unwelcome snark. It's no surprise that this film produced a myriad of one-liners people still use to this day.
Copyright 2022, RepublicanJournal.org