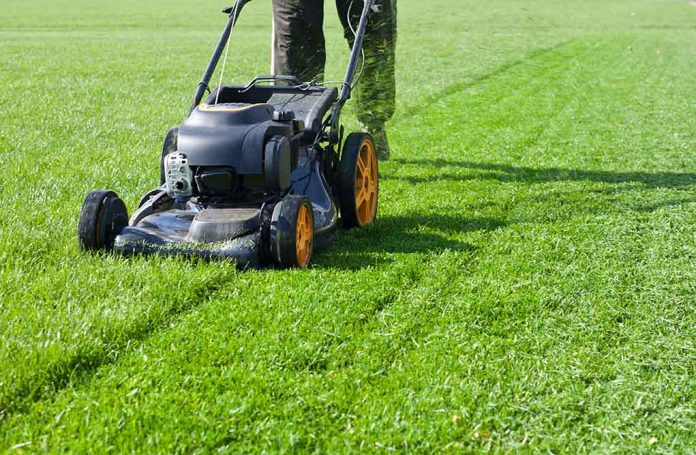 (RepublicanJournal.org) – The fast-paced American life is not for everyone. One family realized it was missing out on time with the kids when the dad was spending countless hours in medical school. Unexpectedly, he chose to drop out of his program and uproot the family by moving into a home in the stunning Blue Ridge mountains. However, no one thought about the enormous upkeep of the huge yard.
In October 2021, Blake Mealy began hyperventilating while at medical school and called his wife, telling her he thinks he should quit his studies after two and a half years and a huge financial investment. His wife, Madison Mealy, supported his decision, and they looked for their next step. After a few months, they moved to their dream home in the Blue Ridge mountains. However, their dream came with a large yard that they needed to mow.
Blake headed into town and purchased what he knew: a small push power mower meant for half an acre or less of land. Madison had caught her hardworking husband on video as he attempted to cut the lawn while he had their toddler strapped in a hiking backpack.
When neighbors saw the huge effort Blake was making, they decided to help. People the Mealys had never met before decided to pitch in to save the day. They brought their riding lawnmowers, weed whackers, and other various yard tools to help the new family manicure the brand-new lawn. Meanwhile, Madison captured it all on video, before and after the neighbors arrived. She posted it online, and the footage went viral.
Madison used her platform as a social media influencer to remind her followers that there truly is still "a lot of good left in this world."
Copyright 2022, RepublicanJournal.org