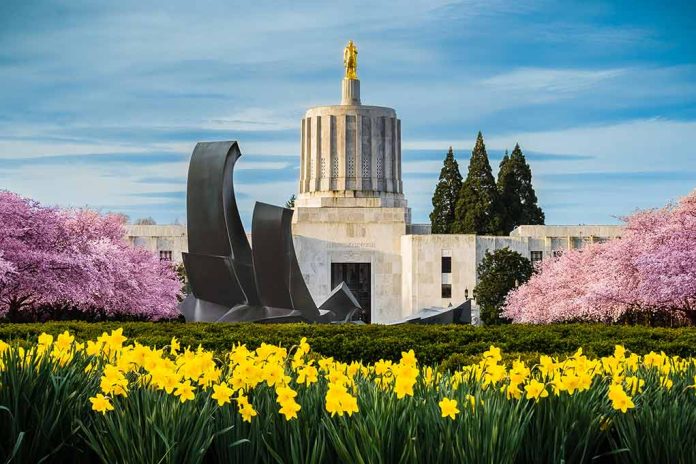 (RepublicanJournal.org) – A long-serving Democrat lawmaker has decided it's time to step down. Earl Blumenauer (D-OR) has sat in the House since 1996. Now he says he's made the "difficult decision" to not run for re-election. A career politician, Blumenauer has supported many liberal causes.
Earl Francis Blumenaur is a 75-year-old native of Portland, Oregon, and he's spent his entire adult life involved in politics there. After gaining a BA in political science from the city's Lewis & Clark College in 1970, he obtained a law degree at the same university; by this time he was already a political organizer and led Oregon's voting age reduction campaign — part of the movement that led to the 26th Amendment in 1971. In 1972, while still a law student, he was elected to the Oregon House of Representatives. He spent six years there, before moving into local politics. After another seven years as the Multnomah County Commissioner, he was elected to the Portland City Council in May 1986 and stayed there for a decade. In 1992 he ran for mayor but lost, one of just two electoral failures in his whole career.
In 1996, Blumenauer was elected to the US House in a special election; since then he's been re-elected 11 times, never getting less than 66% of the vote. Quickly becoming well known for his trademark bow tie and bicycle pins — he's an enthusiastic supporter of cycling and mass transit — he was a very active congressman who joined dozens of caucuses, ranging from the House Human Rights Commission to the Small Brewers Caucus. He's also a member of the powerful House Ways and Means Committee.
Blumenauer announced his upcoming retirement in an October 30 press release. He said he's spent his time working for "a more civil and functioning Congress" and claimed he's "proud of the progress we've made."
Copyright 2023, RepublicanJournal.org