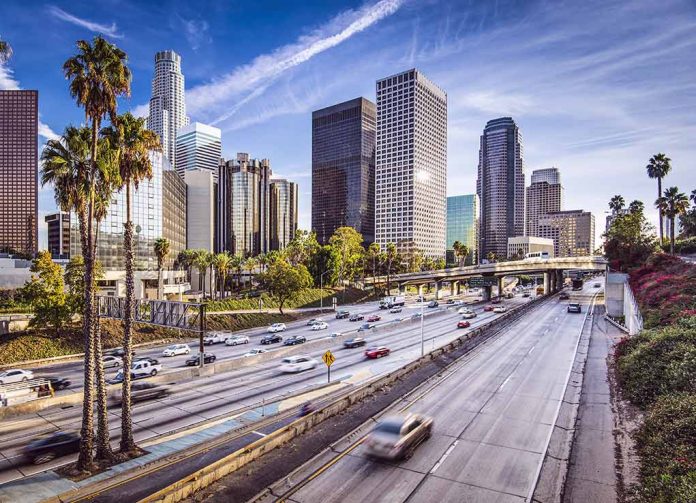 (RepublicanJournal.org) – Israeli actress Gal Gadot, best known for her playing the title role in the "Wonder Woman" feature films, attracted protesters on both sides of the Israeli-Hamas war with a recent film screening. The Hollywood star organized a private viewing of footage from the terrorist attack on October 7, but the move may have put her in hot water. A brawl broke out at one point, leading to police detaining at least one participant.
Gadot had helped organize the screening, which took place at the Museum of Tolerance on the evening of November 8, but according to local ABC 7 News, she may not have personally attended the event. Still, buzz from her name being attached was enough to generate support for the actress from her fellow Israelis and hate from pro-Palestinian groups. Police patrolled the area of the screening, but their presence wasn't enough to keep fights from breaking out among the opposing demonstrators. Some people also reportedly took their threats to social media.
One social media user who witnessed the clash posted a video clip on X, the outlet once known as Twitter. It shows someone attacking another individual for carrying a flagpole bearing the US and Israeli flags. Another person repeatedly screams, "Free Palestine!" A few other individuals join in, and the group eventually moves across the street.
The film, a compilation of footage from personal cameras, surveillance, dashboard cams, mobile phones, and other sources, lasts only 43 minutes, but it's apparently so brutal and powerful that Breitbart reporter Joel B. Pollak had to force himself to continue watching after 17 minutes. The news writer said he promptly found a place to sit outside and cry once it was finally over.
The LA Times reports that the October 7 Hamas attack on Israel left an estimated 1,400 people dead and 200 people taken hostage, including children. Israel's counterattack has claimed the lives of over 10,000 Palestinians to date, according to the local health ministry, which also claims the majority of the fatalities have been women and children.
Copyright 2023, RepublicanJournal.org