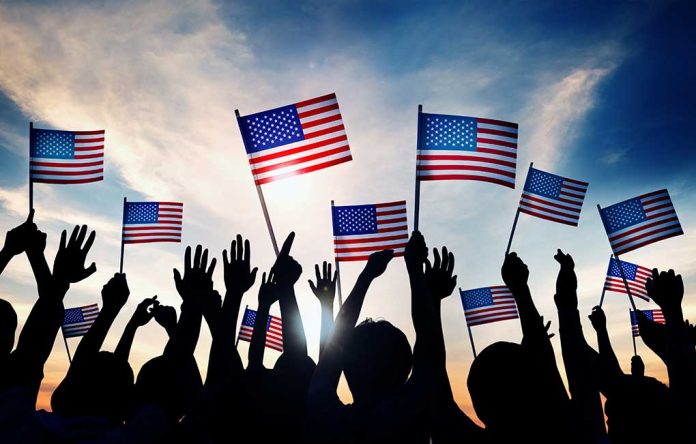 (RepublicanJournal.org) – The commander of the first space mission to orbit the moon has died. Colonel Frank Borman, USAF, was in command of Apollo 8, a 1968 mission. A strong personality, Borman was a key member of the early NASA spaceflight team.
Frank Frederick Borman II was born in Gary, Indiana, on March 14, 1928. As a child, he suffered from sinus problems, and to help with the symptoms his family moved to Tucson, Arizona, which had a more suitable climate. When he was five years old he had his first ride in an airplane, a rare experience at that time, and it seems to have made an impression on him.
At the age of 15, he learned to fly and joined a local club. Around the same time he decided he wanted to study aeronautical engineering, but his parents didn't have the money to send him to college. However, a family friend persuaded their local congressman to nominate Borman for the US Military Academy at West Point. When the three nominees ahead of him dropped out Borman got the coveted place; he entered West Point in 1946 and graduated in 1950 as a second lieutenant in the USAF.
After ten years in the Air Force, Borman qualified as a test pilot. That marked him out as one of the best pilots in the force, so when NASA came looking for new astronauts in April 1962 he was an obvious candidate. His first space flight was the Gemini 7 mission, which launched on September 6, 1965, and returned to Earth on December 18. That mission earned Borman a medal and promotion to colonel — at age 37 he was the youngest full colonel in the Air Force.
The highlight of Borman's space career was the Apollo 8 mission, which launched on December 21, 1968, and came back down six days later. It was the first spaceship to orbit the moon; the famous Earthrise photo was taken on this mission. It was also Borman's last trip into space. In 1970 he resigned from both NASA and the USAF and became an executive with Eastern Air Lines for the next 16 years.
Borman died on November 7 at his home in Billings, Montana. He was 95 years old.
Copyright 2023, RepublicanJournal.org