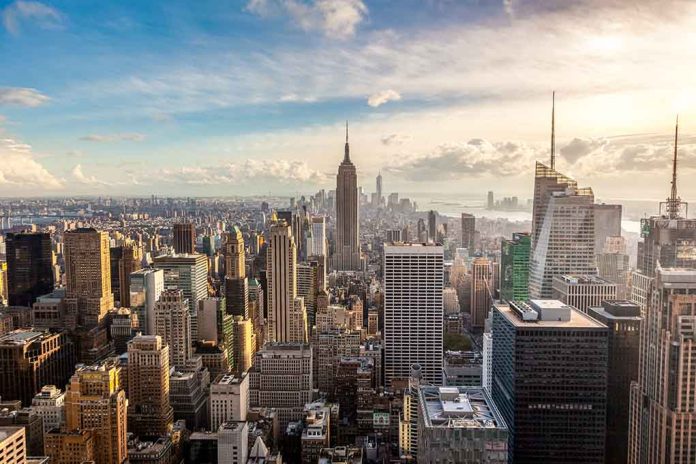 (RepublicanJournal.org) – The House has a new speaker — but not everyone is happy about the choice. Controversial comedian Bill Maher has stepped in to let us all know what he thinks about Speaker Mike Johnson (R-LA), and it isn't flattering. In fact, he compared Johnson to a mass shooter who just murdered 18 people.
On October 25, Johnson was elected as House speaker to replace Kevin McCarthy (R-CA), who was deposed at the start of October after a small group of Republicans voted with Democrats to vacate his office. After the leading candidates were unable to get backing from enough of their GOP colleagues, Johnson finally became the 56th Speaker of the House on the sixth ballot.
Johnson is a devout Christian, and he's also firmly on the conservative right of the GOP. That combination doesn't seem to go down well with Maher, who's both a liberal and an outspoken atheist. On the October 27 episode of HBO's "Real Time with Bill Maher," he called the new speaker "a religious fanatic" and claimed that's a threat to democracy. He cited Johnson himself, who had said his worldview comes from the Bible, then went on to compare him to mass shooter Robert Card, who murdered 18 people and wounded 13 others in Lewiston, Maine on October 25. Card was found dead on the following Friday, after apparently shooting himself. Maher told his audience he'd read that Card had claimed to hear voices, and asked himself "Is he that different than Mike Johnson?" Then he doubled down by claiming there's a difference in degree between believing the Bible and going on a murderous rampage because voices in your head told you to, but "it's thinner than you'd think."
Maher went on to ridicule other aspects of Johnson's life, including the fact he's in a covenant marriage. He criticized his conservative positions on abortion, homosexuality, and sodomy. It was probably too much to expect that a liberal like Maher would approve of any Republican speaker, but even by that standard, he's clearly not a fan of Johnson.
Copyright 2023, RepublicanJournal.org