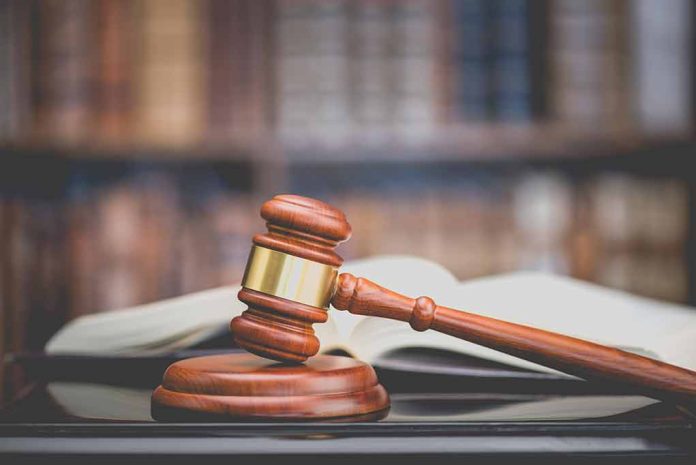 (RepublicanJournal.org) – A mother who sued American Airlines (AA) over harassment she endured from a flight attendant just won a settlement for her distress. The woman had just caught a connecting flight with her 18-month-old twin daughters when the worker took issue with her seating arrangement. The traveler hadn't broken any rules, but the attendant left her no choice but to allow a stranger seated behind her to hold one of the children.
Erika Hamilton, who works as a lawyer, won a small claims settlement on October 27, after suing AA for negligent infliction of emotional distress and breach of contract. She received 4,500 airline miles in the settlement.
Hamilton had purchased two tickets, keeping only one of the children on her lap, as per AA's guidelines. The Oregon resident, who was flying to Tallahassee, Florida, hadn't experienced any problems departing out of Portland, but an attendant working on the connecting flight in Dallas decided the woman's choice to strap one of the children in a seat was a problem.
The airline allows a ticketed adult to carry one child on their lap during the flight, requiring additional children to sit in ticketed seats. Infants can travel without the use of safety seats as long as they're able to remain upright without any help and have their seatbelts on during takeoff and whenever required. Despite Hamilton being compliant, the flight attendant insisted the child needed a car seat and harassed the mother until she agreed to allow the young girl to instead sit on the stranger's lap.
The attendant reportedly came back to apologize later, but Hamilton wanted a refund. AA offered her a $75 travel voucher, prompting the lawyer to take the company to small claims court. She initially sued for $3,500.
This isn't the only lawsuit AA has recently suffered over its reported issues with children. A Florida mother is suing the airline over allegedly losing her two sons after their flight was canceled and employees failed to contact the parents. The plaintiff had paid for the company's unaccompanied minor service to see that her 12- and 14-year-old boys safely got to their destination. The children allegedly found themselves locked in a cold room overnight without any food, water, pillows, or blankets.
Copyright 2023, RepublicanJournal.org