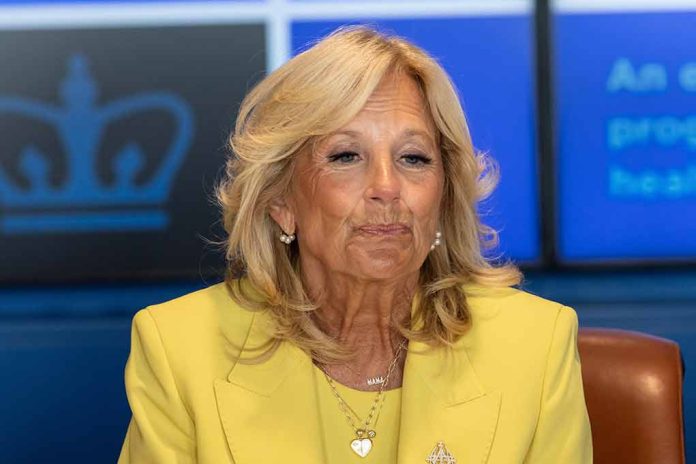 (RepublicanJournal.org) – Recent polls haven't been kind to President Joe Biden, and yet his party is determined to push him as their frontrunner in the 2024 election. A former spokesman for First Lady Jill Biden recently snapped on social media, slamming the current stats and demanding changes to the administration's team.
Michael LaRosa, who served as Jill Biden's Press Secretary and was a special assistant to the President from January 2021 to August 2022, has concerns over the direction his party has taken with the commander in chief. He posted his frustrations over the results of a recent CNN poll on X, the social media platform formerly called Twitter, calling Trump's current projected lead "inexcusable." The former aide alleged that Biden's slip in the polls is a direct result of his administration remaining silent in the face of so many accusations against the president and his family.
LaRosa continued in a separate post to note that he's been complaining about the administration's approach for months. He believes the unchecked onslaught of GOP attacks on the president's integrity and relationships has eroded the people's confidence in Biden, and he feels validated in his stance when he sees the ongoing evidence in the polls. LaRosa doesn't see any other option than to gut the commander-in-chief's staff and start over from scratch. He adds that a change now would show that Biden's paying attention and "actually cares."
The Hill explains that Dems have been so adamant about keeping Biden in office because, historically speaking, an incumbent first-term president has better chances within their party over someone new. Jim Messina, another former White House aide, believes the president has what it takes to beat Trump — and if he won against the MAGA leader once, he can do it again.
Michael Tyler, communications director for the Biden/Harris 2024 campaign, is also confident that the administration will pull through. He points to the Gallup poll that put Obama eight points behind a year before winning his presidency.
Copyright 2023, RepublicanJournal.org