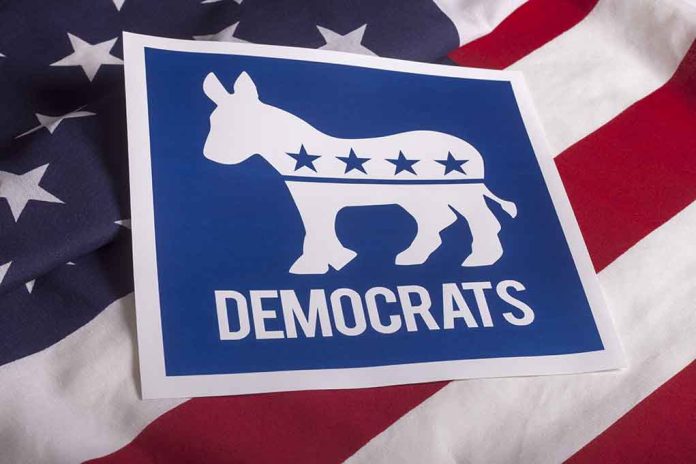 (RepublicanJournal.org) – Arnold Schwarzenegger is calling out Democrats. The outspoken retired politician recently sat down for an interview on "Literally! With Rob Lowe," where he told his fellow California moderate that he saw chilling similarities between progressive US lawmakers and the socialists he left behind in Austria in 1968.
Schwarzenegger claimed Democrats want to "ruin your cities." He said the Left's insistence that more government power was the solution has done nothing to address anything. Both parties have been struggling against immigration issues for 30 years, and they've been fighting the same economic battles since he immigrated to the country over 55 years ago, the 75-year-old Republican added.
Lowe, who also leans toward the Right, agreed with his long-time friend on many points, but he firmly noted his opposition to the political divide — a point Schwarzenegger said he supported. Both asserted that the current demonization of political opponents in the US was only harming the country, noting that Republicans and Democrats would have to find common ground if they were going to get anything meaningful done.
Schwarzenegger was also critical of the federal government's out-of-control spending. He noted how Americans were expected to keep their expenses in check, tackle their debts, and stay on top of student loans, while the US government itself is currently struggling with a $36 trillion debt. He felt the problem was too big for Republicans or Democrats to tackle alone, and the people in Washington would need to come together "like a sports team" to find better solutions.
The US public needs to do their part too, Schwarzenegger noted, stressing the importance of the people's participation. Our votes in every election are vital to the process — but just as importantly, according to the former California leader, we must make sure we're fully informed before we make our choices.
Schwarzenegger has been out of politics for years, but he has remained active on certain issues. He initially made a name for himself for his work as a bodybuilder and actor. "The Terminator" star later earned just as much attention for his work between November 2003 to January 2011 as California's governor.
Copyright 2023, RepublicanJournal.org