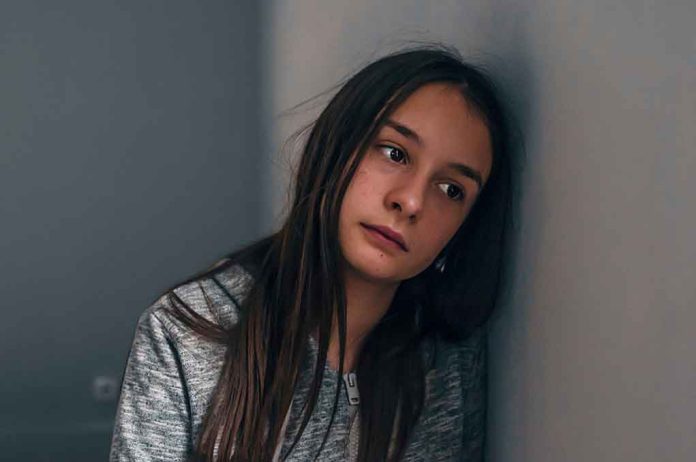 Suicide in Children INCREASING Because of This Left-Wing Concept
(RepublicanJournal.org) – As knowledge and acceptance of trans issues grow in society, larger numbers of young people are choosing to alter their gender during their formative years. However, there is a body of evidence that suggests the decision may not be a good idea for everyone who chooses it. A new study from the Heritage Foundation has found a link between puberty blockers and an increased risk of suicide.
Released on Monday, June 13, the study summarized its findings by saying less demanding legal barriers to the administering of puberty blockers to young people are "likely [leading] to higher rates of suicide" in this age group.
Dr. Jay Greene, the author of the study, notes the belief of some governments that making "cross-sex medical interventions" available to minors without parental consent lowers their risk of suicide. His study appears to show this belief is entirely mistaken. The data show that youth suicide rates in states where this is the law are higher (by 1.6 additional suicides per 100,000) than in states where it is not the case.
New Heritage Foundation Study: Youth Suicide Rates Are "SIGNIFICANTLY HIGHER" in States Where Puberty Blockers, 'Trans Drugs' Are Easily Accessible For Children https://t.co/G8OlnhLFYC

— Brad Porcellato (@BradPorcellato) June 14, 2022
Instead of facilitating drug-based treatment for young people with different gender identities, Greene says, governments should mandate other interventions. He recommends the institution of "parental bills of rights" that would prohibit medical and educational officials from providing counseling or medication related to gender affirmation without parental consent.
What do you think? Does Dr. Greene have the right idea when it comes to addressing gender?
Copyright 2022, RepublicanJournal.org