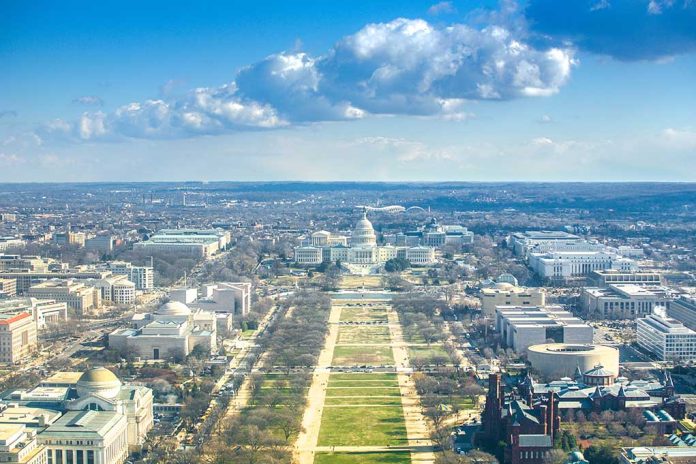 (RepublicanJournal.org) – Washington, DC, Council Chairman Phil Mendelson has made some bold accusations over the past several months. Back in March, he insisted the city's "crime crisis" was a fabrication. Now, he claims a person "can get away with murder" in the Democrat-controlled city.
Mendelson made his most recent statement to Fox 5 news correspondent Stephanie Ramirez during an interview covering DC's new crime legislation proposal. The Prioritizing Public Safety Emergency Amendment Act of 2023 tackles numerous previous legislative actions that led to criminals taking advantage of the system and reoffending with little to no consequences.
Crime has been a major issue in the US capital, leading to "an emergency," according to Councilmember Brooke Pinto, who drafted the bill. The included amendments make discharging a firearm in public a punishable offense; allow prosecutors to use data from devices, such as GPS ankle monitors in court; allow the extradition of suspects for misdemeanor crimes; and expedite cases involving minors.
According to the DC Metropolitan Police Department, homicides have increased 17% over the past year, and robberies have increased by 52%. The New York Post reports that blue cities across the country have suffered similar fates, with Memphis, New Orleans, Richmond, and Detroit seeing massive jumps in their murder rates.
Mendelson finally admitted that the nation's capital has a problem, but he was quick to pass the buck to its police officers and prosecutors. He pointed to low case closure rates as the real culprit, noting the majority of robberies committed in the area never get solved, and half of all murders see lengthy or open-ended investigations.
DC Mayor Muriel Bowser fired back at Mendelson, calling his words "asinine." She added that she would give the council chairman "the benefit of the doubt," alluding to the possibility that he'd made the statement "after a late dinner or something." The mayor said she planned on keeping a careful watch on his actions and insisted that he vote in favor of the city's emergency bill "without amendment."
Copyright 2023, RepublicanJournal.org