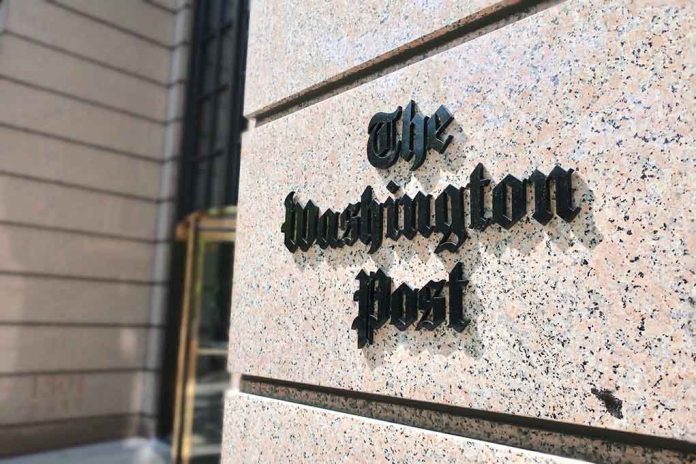 The Washington Post Just Made A VERY Embarrassing Mistake
(RepublicanJournal.org) – George Washington, a fearless military leader during the War of Independence and the first president of the United States of America, is widely regarded as one of the most important statesmen in our nation's history. Many important institutions bear the heroic icon's name to this day. However, one attendee of George Washington University (GWU) believes it's time for his school to ditch its long-standing moniker in an effort to promote social justice.
On Monday, May 9, The Washington Post published an opinion piece by Caleb Francois, a senior at GWU, which is located in Washington, D.C. The article lambasts the school over its alleged history of racism, highlighting the fact that black students and staff are heavily outnumbered by individuals of other racial backgrounds to this day. Francois states that, as part of an effort to address this issue, the school should change its name, citing George Washington's ownership of black slaves.
Critics of Francois' stance were quick to highlight the fact the newspaper his piece appeared in, The Washington Post, is itself named after George Washington.
The WASHINGTON Post says George WASHINGTON University must change its name because racismhttps://t.co/NLemLxKaRk

— The Post Millennial (@TPostMillennial) May 11, 2022
Francois believes the institution should rename itself after a figure who worked to promote racial justice. He suggests famous abolitionist Frederick Douglass as a possible replacement for George Washington.
Do you think there is any merit to Caleb Francois' opinion on this matter, or is it simply another case of liberal overreach?
Copyright 2022, RepublicanJournal.org