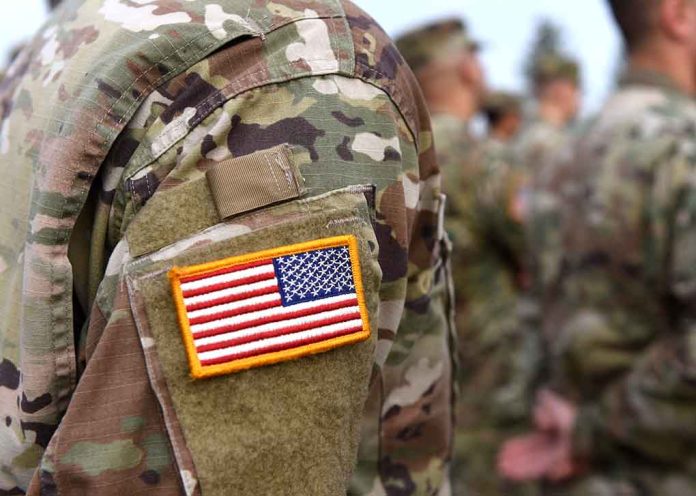 (RepublicanJournal.org) – People tend to give repeated statements more credibility — an effect called illusory truth, according to a 2021 paper published in Cognitive Research: Principles and Implications. The information becomes important when considering the impact of bullying, verbal abuse, and emotional abuse. In one recent case of extreme bullying, a district attorney alleges that a Pennsylvania woman drove her estranged military veteran boyfriend to commit suicide with her repeated messages. Still, the woman's lawyer claims there's more to the story than first meets the eye.
Mandie Reusch and Kevin Metzger previously lived together and shared a daughter, born in 2019. But in June 2021, Metzger took his own life after Reusch sent a series of appalling messages while he remained deployed on a military training exercise. She told him he would never see their daughter again, that she was calling her new boyfriend "Daddy." Reusch also sent him video footage of herself engaging in sex with another man.
CBS News reported that Pennsylvania State Trooper Steve Limani called the messages from Reusch some of the worst bullying he'd ever seen. He characterized Metzger as under constant attack with someone urging him to end his life. The messages started in June 2020, and Reusch allegedly told her boyfriend to commit suicide several times.
After a nearly two-year investigation, Nicole Ziccarelli, the Westmoreland County District Attorney (DA), charged Reusch with aiding suicide, a felony, and harassment, a misdemeanor. The DA said the "bullying… rose to a criminal level" and speculated that "Metzger may still be here today" had Reusch not encouraged him "to take his own life."
Phil DiLucente, Reusch's lawyer, told CBS News that the outlet didn't have all the facts, and both parties exchanged unpleasantries. According to the Daily Mail, the attorney said while a jury might find his client's messages to Metzger "immoral," he didn't believe those texts met the standard of a felony criminal charge of aiding suicide because they included no coercion, duress, methods, or means.
If you or someone you know is in emotional distress or a suicidal crisis, you can reach the 988 Suicide & Crisis Lifeline by texting or calling 988. You can also chat with the 988 Suicide & Crisis Lifeline here.
Copyright 2023, RepublicanJournal.org