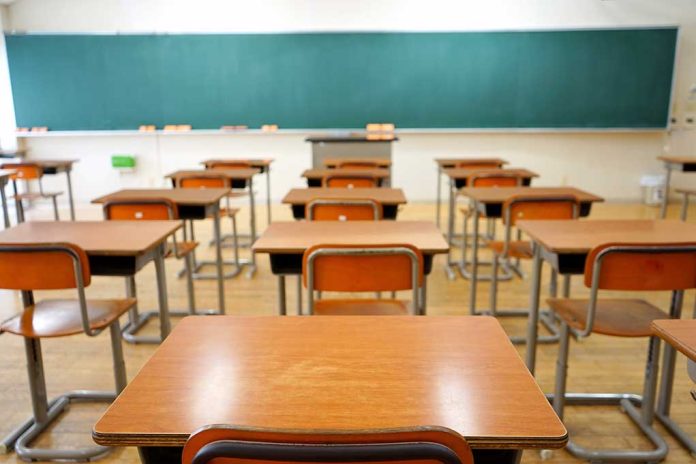 Plan to Target "Whiteness" REVEALED in Shocking Act
(RepublicanJournal.org) – Recently, debates about "wokeness" in schools have abounded in various contexts across the United States. One high-profile example was the controversy around the Parental Rights in Education bill championed by Florida Republican Governor Ron DeSantis. In California, one school district has just been exposed for what critics say is an attempt to indoctrinate kindergarteners into the ethos of radical liberalism.
Reports have emerged about "Woke Kindergarten," an organization that provides education consultancy services for the instruction of young children. Specifically, the group's teachers look at political and social issues from a left-wing angle, particularly those related to race and gender. The group reportedly teaches a number of controversial lessons, such as a claim in its marketing content that there are clear parallels between school and prison. Also, pages on its website discuss defunding the police and doing away with international borders.
According to reports, Hayward Unified School District spent around $20,000 to get this program into schools. Fox News approached the district for a comment on the story but did not receive a response.
California school district paying 20K for 'Woke Kindergarten' consulting https://t.co/giCog4e5iq

— Fox News (@FoxNews) August 2, 2022
Akiea "Ki" Gross is the creator of Woke Kindergarten. The organizer, who uses "they/them" pronouns, describes herself on the company's website as an "abolitionist early educator."
Do you think this is suitable content for kindergarten-age children?
Copyright 2022, RepublicanJournal.org