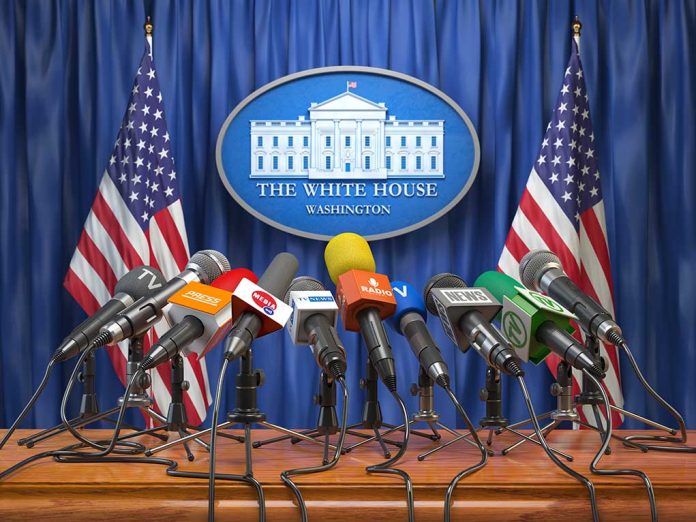 White House Press Conference Turns Ugly
(RepublicanJournal.org) – While addressing the White House Conference on Hunger, Nutrition, and Health on Wednesday, September 28, President Joe Biden thanked the late Rep. Jackie Walorski (R-IN) for her work on legislation in the area, apparently forgetting she had died. The Indiana lawmaker, along with two aides, had passed away following a car accident in August. White House Press Secretary Karine Jean-Pierre had to field a question about the blunder during her Wednesday press briefing.
The press secretary appeared to dismiss the notion Biden had made a mistake, stating the president's remark was an effort to "acknowledge [Walorski's] incredible work." She continued by noting plans to welcome the lawmaker's family to the White House for a ceremonial signing of the bill she worked on.
Jean-Pierre then deflected a follow-up question asking whether Biden forgot the lawmaker died, stating the lawmaker was at the "top of mind" for the president.
Karine Jean-Pierre fails miserably at gaslighting Americans after Biden calls Congresswoman Jackie Walorski, who just died in a tragic car crash, on stage:

"She was on top of his mind."

— Benny Johnson (@bennyjohnson) September 28, 2022
Reporters were unwilling to drop the issue. After additional inquiries about the president's awareness of Walorski's death from Steven Portnoy of CBS News, Jean-Pierre indicated she felt the questioning was unnecessary and accused the reporter of "jumping to a lot of conclusions."
Do you think this story reflects negatively on Joe Biden's cognitive capabilities?
Copyright 2022, RepublicanJournal.org