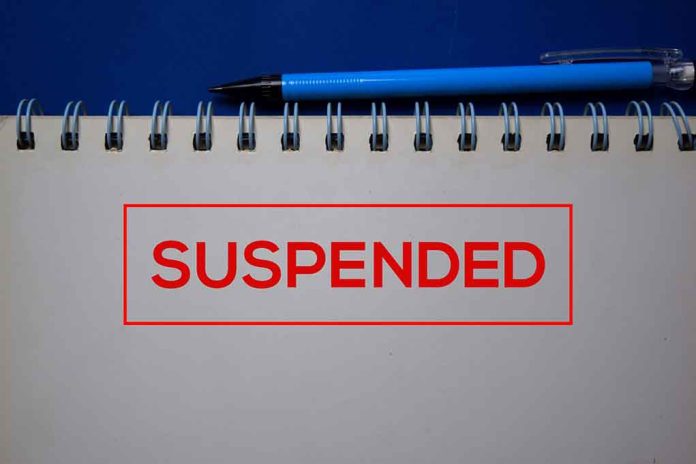 (RepublicanJournal.org) – Vaccine mandates continue to cause furious debates between politicians, ordinary Americans, and media figures. They've also inspired numerous disputes in the courts, several of which remain unresolved. The White House responds to the upheaval by rolling back enforcement of a key mandate.
On Tuesday, November 30, a federal judge temporarily prevented the Biden administration from requiring proof of vaccination from employees of Medicare- or Medicaid-funded healthcare facilities in 40 states. That followed a separate federal ruling on Monday blocking enforcement of the mandate in the remaining ten states.
Following these two judgments, the Department of Health and Human Services (HHS) Centers for Medicare and Medicaid Services (CMS) announced suspending the mandate's enforcement. Pending further developments in court related to the matter, it will not investigate mandate breaches or enforce penalties in relation to them.
BREAKING: Biden Admin Suspends Enforcement Of CMS Mandate Following Court Order https://t.co/2mV7ELV4zq pic.twitter.com/DRvQo8VO2U

— Daily Wire (@realDailyWire) December 2, 2021
In his ruling on the matter, Louisiana Western District US Judge Terry Doughty slammed the Biden administration for what he saw as its attempts to ignore the principles of separation of powers set out in the US Constitution. In addition, Doughty pointed out that the administration was trying to make new laws with the CMS mandate, a function that's supposed to rest with the legislature (Congress).
These preliminary injunctions will not permanently block President Joe Biden's vaccine mandate. However, anti-mandate activists see the shift in a positive light.
Copyright 2021, RepublicanJournal.org