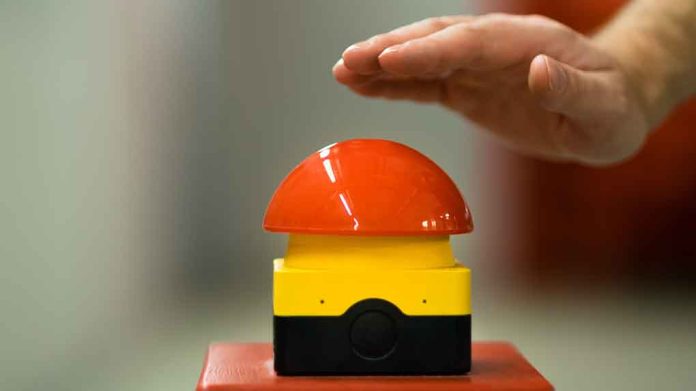 (RepublicanJournal.org) – The Democratic Party faces a significant lack of options ahead of the presidential election in 2024. President Joe Biden's advanced years have always left his participation in doubt, and plummeting poll numbers only worsen that effect. Vice President Kamala Harris should be the obvious replacement, but her performance in the polls has been even worse lately. As a result, DNC party officials are now allegedly considering an unorthodox method of getting her out of the way.
On Sunday, November 28, The Telegraph published an opinion piece by Rozina Sabur and Nick Allen in which the pair speculated that Democrats might be thinking about the "nuclear option." They were talking about appointing Kamala Harris to the US Supreme Court to eliminate her potential to run for a seat in the Oval Office.
There's been talk of a "nuclear option," report says. https://t.co/HcBTiz5Hsm

— IJR (@TheIJR) November 30, 2021
Of course, this strategy requires that one of the current nine justices either step down or pass away. There had previously been speculation that liberal appointee Justice Stephen Breyer (83) might take this action to make room for a younger left-wing judge. However, Breyer himself insists he has no intention of stepping down in the near future.
It looks like Democrats just might have to go back to the drawing board if they really want to get rid of Kamala Harris. However, the fact they're even considering a move like this shows just how unpopular the VP actually is.
Copyright 2021, RepublicanJournal.org