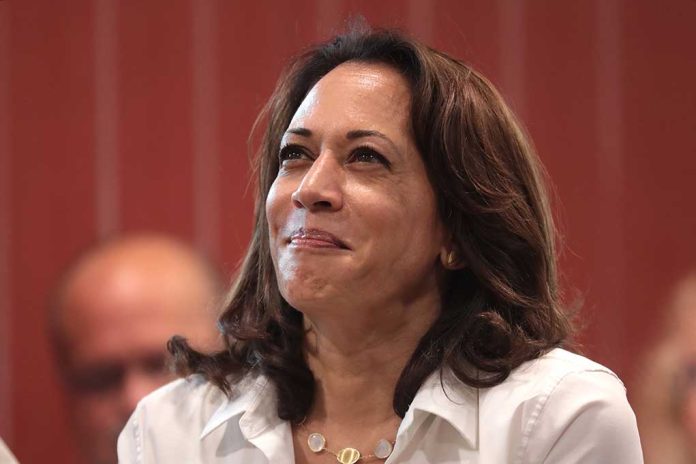 (RepublicanJournal.org) – Vice President Kamala Harris has been proven almost as capable as President Joe Biden of putting her foot in her mouth. Recently, upon hearing an anti-Israel tirade from a student at an event, Harris congratulated the young lady for speaking "her truth." Because this "truth" involved Israel committing what the student called "ethnic genocide," many pro-Israel commentators were furious with the vice president at home and abroad.
Now, Harris's office is working to repair damaged relations that may have resulted from the blunder. Staffers have reportedly contacted several groups to reaffirm White House support for Israel.
White House Does Damage Control After Kamala Harris Encouraged Student Who Accused Israel Of 'Ethnic Genocide' https://t.co/TNkAIc6dD7 pic.twitter.com/YDM6nWUTN8

— Daily Wire (@realDailyWire) October 1, 2021
President Mark Mellman of the Democratic Majority for Israel said Harris's office had contacted his organization. He was pleased to hear the administration was still supportive of the Israeli cause. Staffers also contacted Jonathan Greenblatt of the Anti-Defamation League and Rep. Ted Deutch (D-FL), a co-chair on the Bipartisan Anti-Semitism Taskforce.
These reports insinuate Harris's response was a blunder rather than a genuine indication of hostility toward Israel. As opposed to the controversy some of her party colleagues (such as Rep. Ilhan Omar (D-MN)) have attracted for alleged antisemitic remarks, the White House seems to be managing the situation. Still, the vice president will likely be under more scrutiny regarding her public remarks.
Copyright 2021, RepublicanJournal.org