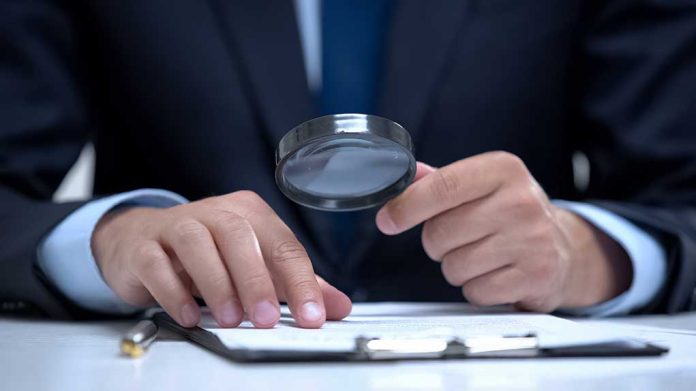 White House "IRREGULARITIES" Found – Mysterious Hires Reported!
(RepublicanJournal.org) – It's no secret that President Joe Biden has employed so-called "positive discrimination" in his hiring practices since he moved into the White House. In fact, he openly said that race and gender were the two defining characteristics he was looking for in a Supreme Court nominee, later making good on his pledge to nominate a black woman (Ketanji Brown Jackson) to the SCOTUS bench. It appears the administration's preference for hiring minorities may have backfired in at least one case.
According to a whistleblower report from within the Department of Energy (DOE), the process the agency used to hire Samuel Brinton as Deputy Assistant Secretary for Spent Fuel and Waste Disposition was affected by irregularities and may even have been illegal. The report alleges that Brinton, an LGBTQ+ advocate and drag queen, may not be qualified to hold the position, possibly having secured his appointment because of his orientation rather than his professional and educational background.
REPORT: Whistleblower Demands Investigation Into Biden's Nuclear Drag Queen Hiring Process, Alleging 'Substantial Irregularities'.https://t.co/FFqoyoOiVa

— Donald Trump Jr. (@DonaldJTrumpJr) July 7, 2022
According to an article by The National Pulse, Brinton wrote an op-ed in 2015 defending a gay prostitution website after federal authorities shut it down for allowing children to use it. The DOE official has also given lectures on "kink" at college campuses and discussed various fetishes in public interviews.
Do you think Samuel Brinton is fit for an office as senior as the one he holds?
Copyright 2022, RepublicanJournal.org