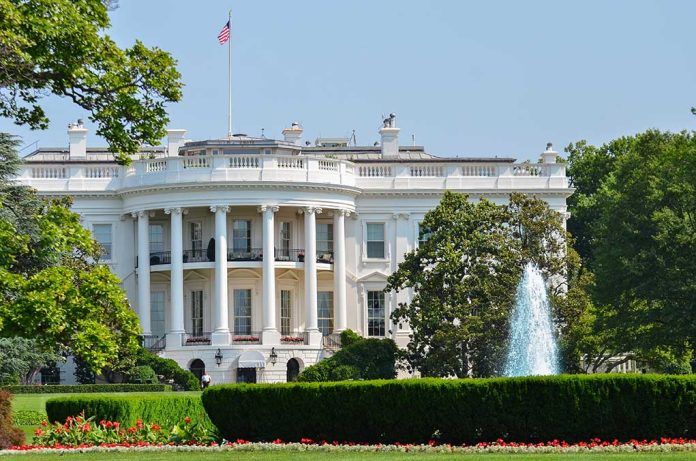 (RepublicanJournal.org) – White House Press Secretary Karine Jean-Pierre attended the 34th annual GLAAD Awards on May 13, where she spoke with reporters from Jezebel Magazine about the controversies currently surrounding the treatment of transgender children. Her statements grew bolder as she continued, pushing boundaries and angering parents with claims that America's children "belong to all of us."
Is Karine a parent? https://t.co/gcwYPxH8HO

— Daily Caller (@DailyCaller) May 18, 2023
Jean-Pierre, the White House's first openly gay press secretary, used part of her interview with Jezebel to commend the Biden administration for what she believed were positive movements supporting the LGTBQ+ community, as per ABC News. She also implied these liberal policies helped to protect the country's children from "devastating" conservative efforts, stressing, "These are our kids."
Daily Caller reports that Jean-Pierre's words have sparked outrage among conservative parents, many of whom feel the Left has already stepped too heavily on their toes. Activists like Dr. Stanley Goldfarb of Do No Harm have hammered the White House over its progressive moves.
They offer reminders that laws prohibit children from smoking cigarettes, drinking alcohol, and voting in state and federal elections because these activities require informed, rational judgment, which developing brains are often unable to demonstrate. Conservative child advocates argue that if someone isn't old enough to get a tattoo or serve their country, then it makes no sense to consider them mature enough to undergo life-altering, potentially mutilating surgical procedures.
Jean-Pierre's words mirror previous statements from both President Joe Biden and Vice President Kamala Harris. In April, Daily Caller reported the president said, "There's no such thing as someone else's child." In December 2022, Fox News covered the vice president's assertion that America's kids "are our children," adding, "they are the children of our country, of our communities." Both officials framed their statements around prioritizing the younger generation, but the overall sentiment has rubbed many conservatives the wrong way.
Copyright 2023, RepublicanJournal.org