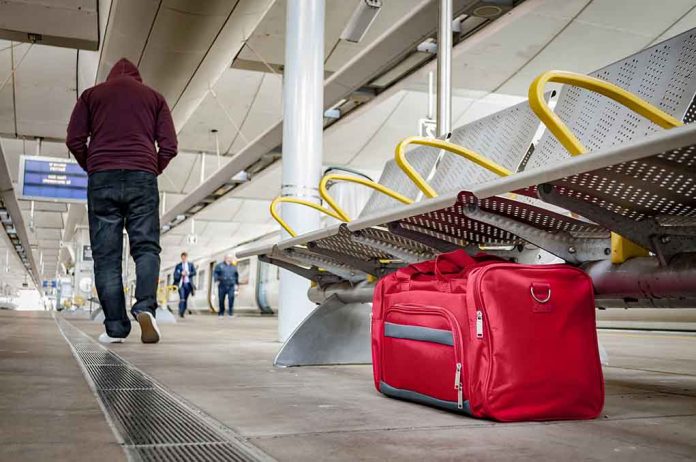 (RepublicanJournal.org) – A potentially tragic situation unfolded in Texas last weekend. An armed man entered a synagogue and took four hostages, including a rabbi, before engaging in an extended standoff with police.
Since the event, many questions have circulated about how the attacker, a British national named Malik Faisal Akram, managed to evade detection by authorities before last weekend. It's starting to emerge that there may have been significant flaws in the security systems designed to keep people like him out.
Psaki Admits Akram Slipped Through the Net
On Tuesday, January 18, White House Press Secretary Jen Psaki admitted federal government security databases failed to flag Akram's entry when he flew into JFK Airport in New York City on December 29. She said immigration authorities checked him against several databases when he entered the US. However, he still managed to enter as there was no incriminating information about him on the systems at the time. Psaki added that investigations into the matter were ongoing.
British authorities were aware Akram potentially had ties to jihadism, though he was apparently not under active investigation when he traveled to the US. Akram's brother expressed disbelief that the jihadist could have entered the country without undergoing any substantial investigation following the attack.
Shortly after his inauguration, President Joe Biden reduced the level of scrutiny intelligence agencies must apply to foreign nationals seeking to enter the United States. Former President Donald Trump had introduced more stringent vetting procedures during his time in office.
How the Hostage Situation Unfolded
Following his arrival in New York, Malik Faisal Akram traveled to Texas. He entered the Congregation Beth Israel synagogue in Colleyville (a suburb of Dallas) and took four people, including a rabbi, hostage for a period of around 10 hours. An armed standoff with law enforcement ensued.
The standoff ended after Rabbi Charlie Cytron-Walker threw a chair in the assailant's direction, which allowed him and the three other hostages to escape the scene unharmed. Akram died of his wounds after law enforcement agents opened fire on him.
Akram undertook the attack to convince American authorities to free Aafia Siddiqui, a Pakistani neuroscientist who is currently serving an 86-year prison sentence in a federal prison in Fort Worth, TX, for firing a weapon at FBI agents and soldiers. A representative of Siddiqui condemned Akram's actions during the attack and appealed to him to release the hostages.
The fact that US databases were unable to flag Akram's entry as problematic is undoubtedly concerning. What other bad actors might be similarly flying under the radar?
Copyright 2022, RepublicanJournal.org