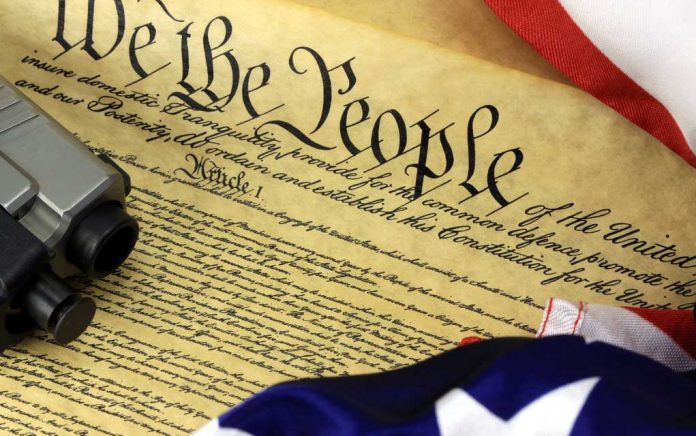 (RepublicanJournal.org) – Second Amendment rights are precious to millions of Americans who own guns — and many others who do not. Yet, President Joe Biden isn't letting that get in the way of his agenda. The unabashedly anti-gun president introduced new measures in April to limit access to firearms.
Unfortunately for Biden, the Second Amendment severely limits how much he can actually do in this regard. The US Supreme Court, which currently comprises six conservative justices compared to just three liberals, is now hearing a case that could expand gun rights under the Constitution.
New York State Rifle and Pistol Association, Inc. v. Bruen
The case before the SCOTUS bench deals with restrictive laws around gun-carrying permits in New York state. Since 1913, any resident of the region wishing to carry a gun in public must first apply for a license. However, officials generally only grant the document to people who can demonstrate a particular need for a weapon — the everyday dangers of living in society do not typically qualify.
Those dangers have become magnified in recent times. In New York, violent crime rates are skyrocketing. Plaintiffs in the case are pointing to these statistics as a justification for allowing people to defend themselves with weapons, including guns.
They also claim the century-old law has its roots in discrimination. The lawsuit alleges that police initially used the measure to keep weapons out of the hands of immigrant communities in the early 20th century — Italians in particular.
More broadly, the case insists that the text of the Second Amendment supports the right to carry guns outside the home. The plaintiffs feel the history of constitutional case law stemming from the amendment itself also sets precedents.
Inc. v. Bruen essentially maintains that New York's law is an unlawful violation of the Constitution. If the justices agree with this view, it stands to have wide-ranging ramifications for other states with restrictive gun control agendas.
Which Way Is the Case Going?
After hearing initial arguments earlier this week, the Supreme Court seemed to be leaning toward striking down New York's law and expanding Second Amendment rights. Three judges previously appointed by former President Donald Trump seemed especially troubled by high barriers New York state residents face when obtaining a special gun license.
Justice Brett Kavanaugh suggested anyone who lives in a violent area should have just cause to apply for a permit under the Constitution. Justices Neil Gorsuch and Amy Coney Barrett seemed to agree with that viewpoint.
The current hearing marks the first time for the Supreme Court to review a consequential Second Amendment case in over ten years. Their findings could change the scope of gun rights in America for decades.
Copyright 2021, RepublicanJournal.org