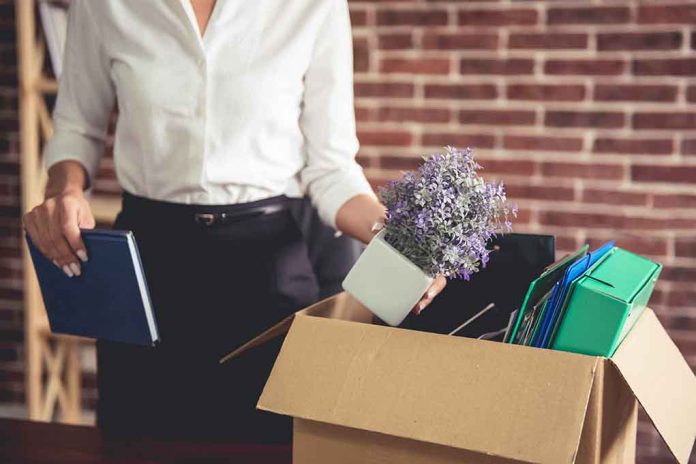 (RepublicanJournal.org) – President Joe Biden's first term in office, from the fumbling withdrawal of US troops from Afghanistan to his continued inability to get inflation under control, has been plagued with missteps. Vice President Kamala Harris has not done much to boost his approval, either, failing to rein in the immense number of migrants at the southern border and offering few memorable moments from her time as second in command. Looking forward to 2024, many Americans are beginning to wonder if Biden would replace Harris on his potential 2024 ticket to boost his support.
Who Will Be Biden's Number Two?
After his State of the Union address on Tuesday, February 7, all indicators are pointing to President Biden taking another run at the White House in 2024 despite his advanced age and many people questioning his mental acuity. However, several news outlets have been reporting on Harris' lackluster performance since making it into the White House. For instance, a New York Times article from February 6 noted that many peers in her party believe she has "not risen to the challenge of proving herself as a future leader of the party" or the nation.
As many people question the viability of Harris as Biden's number two, the vice president is working hard to maintain her control of the coveted spot. In a live interview with CBS Mornings on Wednesday, February 8, Harris highlighted that if Biden runs, "I'll be running with him."
"He intends to run and if he does, I'll be running with him": @VP Kamala Harris says she will continue her "historic" work alongside President Biden, following his second State of the Union address. pic.twitter.com/4KTUzq4pER

— CBS Mornings (@CBSMornings) February 8, 2023
Democrats Weigh Potential Alternates
In a Premise poll conducted from February 3-6 with 2,194 Americans, pollsters learned that without President Biden as an option for the 2024 Democratic ticket, around 32% of Americans would want Harris to run instead. The former first lady and presidential candidate Hillary Clinton came in second with 20%. Other top suggestions were Secretary of Transportation Pete Buttigieg, who had a failed 2020 presidential campaign, and California Governor Gavin Newsom, who has implied a 2028 bid for the presidency.
Some experts have speculated whether Biden would replace Harris with New York Representative Alexandria Ocasio-Cortez instead. While she is far-left, the congresswoman has a proven ability to draw a crowd, speak with clear, precise passion, and rally a younger and more diverse crowd behind her cause — all things Biden and Harris have struggled to do over the past few years.
Who Will Be on the 2024 White House Ticket?
While former President Donald Trump is certainly pushing hard for the Republican nomination, there is no perfect way to predict who will win the GOP's favor leading up to 2024. On the Democrat's side, it seems that President Biden has just enough support to run again. Still, some questions remain as to whether he might rally more votes with a different VP. If so, such a move would go against a long-standing tradition of presidents keeping their running mates from previously successful campaigns.
Copyright 2023, RepublicanJournal.org