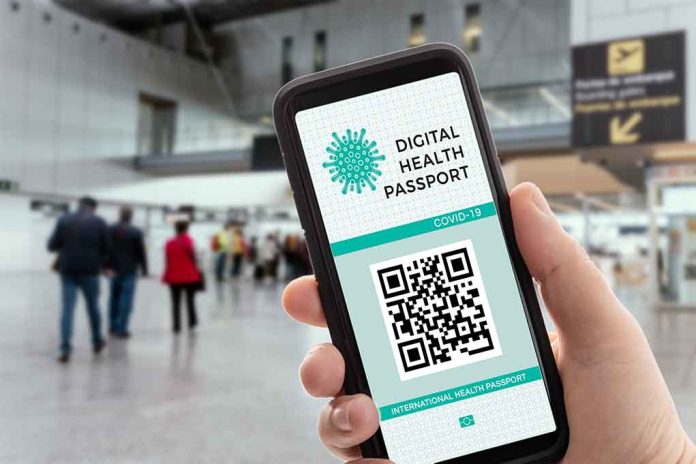 New Global ID Requested to Track All Citizen's Health
(RepublicanJournal.org) – Nestled under the umbrella of the G20 Summit in Bali, Indonesia, is the Business 20, or B20, a two-day conference for world business leaders. Members gather and offer their concerns as well as policy recommendations to the summit in hopes of solving important business issues. Things turned a bit frightening, however, when Indonesian Health Minister Budi Gunadi Sadikin floated the idea of digital health certificates sanctioned by the World Health Organization (WHO).
On November 15, a video of the health minister's remarks hit Twitter — and a volley of resistance. In the clip, Sadikin says a digital health passport that shows either vaccination or proper testing for COVID-19 is the best way to keep people moving "for the next pandemic." He notes that the lockdowns restricted not only the movement of people but also of goods and the economy in general.
At the B20 Summit Budi Gunadi Sadikin, Indonesian Health Minister calls for a digital health certificate:

"Let's have a digital health certificate acknowledged by WHO. If you have been vaccinated or tested properly, then you can move around…" pic.twitter.com/cFYhgu2xTT

— ❤️🇺🇸Anne🇺🇸❤️ (@USA_Anne711) November 15, 2022
Regardless of Sadikin's intention, Twitter wasn't having it. Users immediately questioned the verbiage behind the idea and served the post with an onslaught of "no" memes and gifs.
Social media wasn't the only area of resistance. According to the Gateway Pundit, Healthcare Information and Management Systems Society (HIMSS) said that there were far too many people attempting to implement their own versions of digital health certificates and that coordinating them all would be next to impossible. All in all the Indonesian suggestion seems to equate to a violation of basic human rights.
Copyright 2022, RepublicanJournal.org