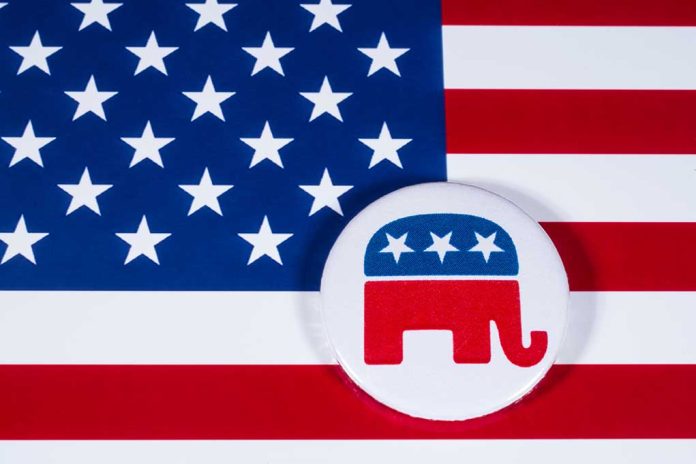 Josh Hawley Says It's Time to "Bury" the GOP and Start Over
(RepublicanJournal.org) – Following the announcement of incumbent Nevada Senator Catherine Cortez Masto's (D-NV) triumph over her Republican challenger, Adam Laxalt, Democrats officially claimed control of the Senate for at least another two years. This news means the red wave many conservatives were cheerfully predicting is no longer a possibility. Senator Josh Hawley (R-MO) thinks drastic change is necessary if the GOP wants to regroup going forward.
On Sunday, November 13, the Missouri senator published the tweet below calling on his fellow conservatives to "bury" the old Republican Party and "build something new."
The old party is dead. Time to bury it. Build something new

— Josh Hawley (@HawleyMO) November 13, 2022
This post followed an earlier tweet from Hawley about the specific failures of the GOP ahead of the election, including caving to Democrats on green spending and allowing pharmaceutical companies to maintain high prices for essential drugs like insulin.
These comments are in alignment with the policies of former President Donald Trump and an apparent challenge to the leadership of Senate Minority Leader Mitch McConnell (R-KY). Some Republicans, including Hawley and Senator Marco Rubio (R-FL), have openly discussed the possibility of electing a new Senate GOP leader following the runoff election in Georgia early next month.
Washington Republicanism lost big Tuesday night. When your "agenda" is cave to Big Pharma on insulin, cave to Schumer on gun control & Green New Deal ("infrastructure"), and tease changes to Social Security and Medicare, you lose

— Josh Hawley (@HawleyMO) November 10, 2022
Do you agree with Josh Hawley's comment on the state of the GOP? Is it time for Republicans to start building from the ground up?
Copyright 2022, RepublicanJournal.org