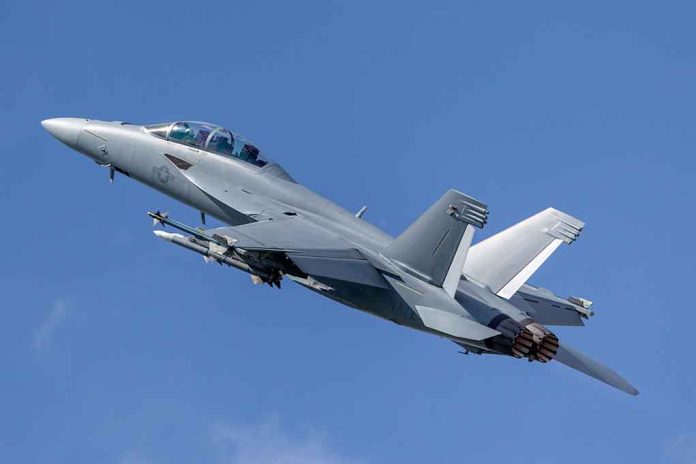 (RepublicanJournal.org) – As tensions simmer in the South China Sea, the US Navy has decided to take concrete steps toward helping countries in the region to resist the Chinese Communist Party (CCP). Earlier this week, two aircraft carriers entered the maritime area to begin training and preparation operations. Now, a potentially serious incident has occurred on one of the warships.
On Monday, January 24, the pilot of an F-35C warplane had to eject due to issues when landing on the deck of the USS Carl Vinson. Seven military personnel reportedly suffered injuries when the plane landed, but reports claim all seven are now in stable condition. The pilot landed safely in the water and is in stable condition following his recovery by a military helicopter.
The operations that led to the accident were reportedly routine. The Navy is currently investigating to determine the cause of the incident.
A Navy statement says the 'landing mishap' happened during 'routine flight operations' in the South China Sea. https://t.co/2hknxojpRw

— Rappler (@rapplerdotcom) January 25, 2022
The USS Carl Vinson began conducting operations in the Indo-Pacific region alongside the USS Abraham Lincoln in response to repeated Chinese incursions into disputed Taiwanese territory. The two carrier groups will carry out a range of exercises aimed at bringing stability to the area, including operations related to anti-submarine warfare, maritime interdiction, and air warfare. In addition, the aim is to promote combat readiness if hostilities escalate into full-blown conflict.
Copyright 2022, RepublicanJournal.org