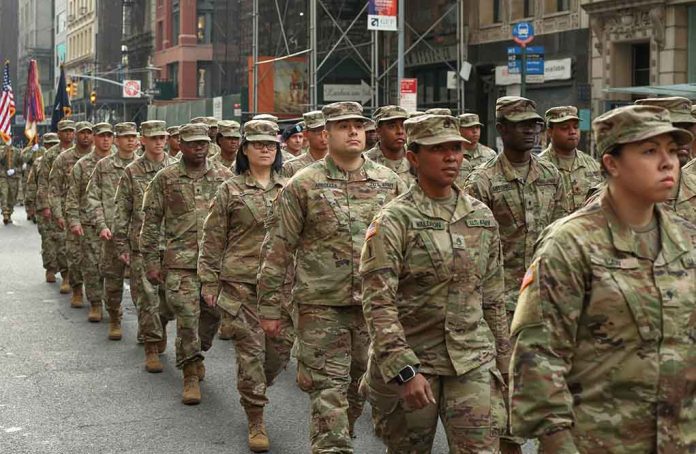 US Military Faces Investigation If Republicans Take Congress
(RepublicanJournal.org) – Many Republican candidates and voters are already salivating at the thought of a GOP-dominated Congress next year following this November's midterm elections. Such an outcome would open the door for a number of projects conservatives are keen to pursue in Washington, DC. Among these is an investigation of the military branches over the "woke" policies that have allegedly become common during the Biden administration.
In an interview with Military.com, Rep. Jim Banks (R-IN) stated a GOP-run House of Representatives would attempt to roll back a number of allegedly left-wing military policies that have arisen since President Joe Biden took power. These would include vaccine mandates, education on critical race theory, and diversity initiatives.
A Republican-controlled Congress would investigate the Biden administration's wokeness in the military, conservative House members said. https://t.co/8qnWZF832g

— Newsmax (@newsmax) October 5, 2022
One individual who could face a particularly tough time if Republicans retake the House is Gen. Mark Milley, the chair of the Joint Chiefs of Staff. Party insiders have claimed Milley should have to answer for issues like the botched military withdrawal from Afghanistan in August 2021, the promotion of "woke" left-wing ideas within the branches, and alleged issues with the readiness of the armed forces. Milley has increasingly come to be recognized as an opponent of former President Donald Trump since the events of January 6.
Do you think Democratic influences have had a damaging effect on the military over the last number of years?
Copyright 2022, RepublicanJournal.org