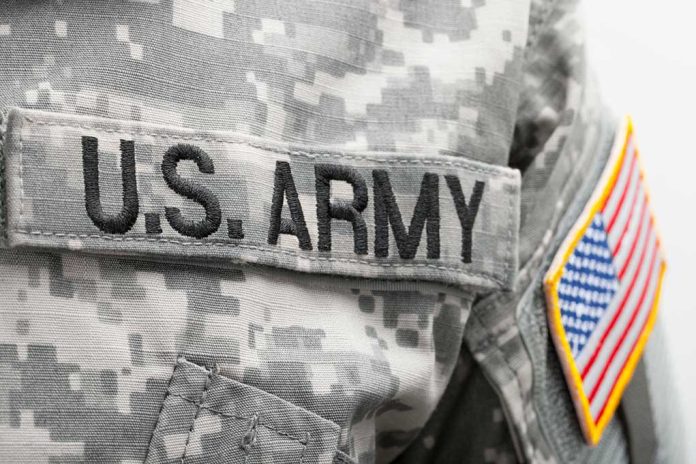 (RepublicanJournal.org) – The Army says it's currently facing the "most challenging labor market" since the military, which is composed solely of voluntary enlistees, came into being. This particular branch hit its 2020 fiscal year goal of 61,200 for regular recruits, but it fell short in other areas including warrant officers and special operations. In the 2021 fiscal year, the army also hit its recruiting goal for regular soldiers but fell short for its reserve and special operations units again. Now, it's changing its recruiting tactics in hopes of bringing in more people.
On Wednesday, March 8, the US Army rolled out its new brand, "Be All You Can Be," to lure in recruits. Losing the box around its star logo, the polished and modern campaign is focusing on everything that a new army recruit can be if they join the much-needed military service. In the press release, Secretary of the Army Christine Wormuth acknowledged how "political, economic and social factors are changing how young Americans view the world" and highlighted that the branch is trying to showcase how it can still fulfill people's "passion and purpose."
This new campaign is a clear move away from the Army's recent ads touching on "woke" ideology. President of the Center for Military Readiness Elaine Donnelly told the Daily Caller News Foundation (DCNF) that that previous campaign may have pushed conservative families to believe they "are not welcome or appreciated in the military."
Good. https://t.co/YxHrMiPCz4

— Daily Caller (@DailyCaller) March 12, 2023
Donnelly also told the DCNF that the previous, "woke" campaign seemed to ignore the fact that many recruits come from "traditional families, looking for a challenge." Moving forward, the Army is hopeful the new brand will connect with a more diverse audience and show prospective enlistees that military service can jumpstart a satisfying career, whether they want to serve their nation for just a few years or their whole life.
Copyright 2023, RepublicanJournal.org