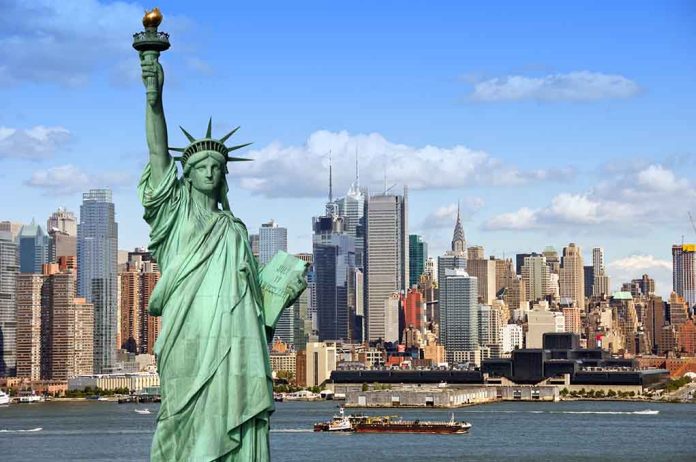 (RepublicanJournal.org) – To what extent should we teach children about adult relationships? This is a controversial question, one that divides opinion between liberals and conservatives. Most people do seem to agree that there must be some limit on what we expose young kids to; policymakers in New York City appear not to be on the same page, though.
On Monday, April 4, New York City Mayor Eric Adams (D) published the tweet below. It's an appeal to Florida residents to move to New York where, Adams proposes, they will be allowed to speak as openly about anything as they please. This message is also appearing in a broader ad campaign across New York City.
BREAKING: @NYCMayor announces a new digital billboard campaign in five Florida markets denouncing the hateful #DontSayGay law and inviting Floridians to move to New York. https://t.co/kPB7J7vJoU pic.twitter.com/1Dqbxmzqjo

— NYC Mayor's Office (@NYCMayorsOffice) April 4, 2022
The tweet is a somewhat cryptic response to the current controversy over Florida's Parental Rights in Education Act. The legislation places limits on what teachers can inform children of in the classroom in relation to adult relationships. Liberal critics have called it the "Don't Say Gay" bill in an attempt to suggest it prevents teachers from informing children about gays. Opponents to Adams' response fear the attitude could open doors to educators teaching children whatever they want.
Even mainstream media outlets have accepted that the "Don't Say Gay" moniker is a mischaracterization. As NBC News reported on March 16, the bill doesn't mention the word "gay" at all, though it does refer to "gender identity" and orientation
Copyright 2022, RepublicanJournal.org