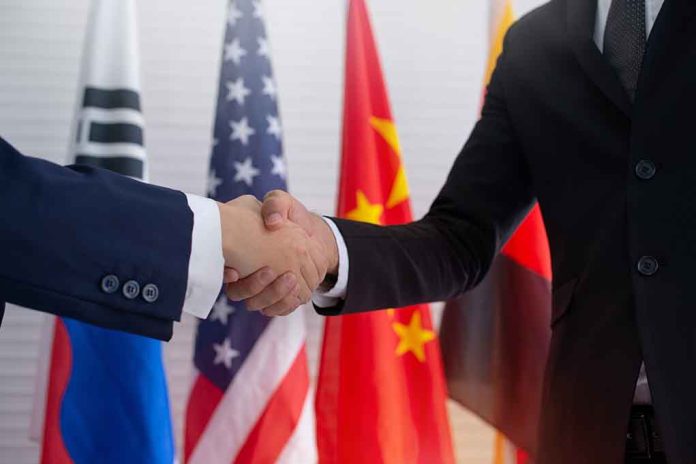 (RepublicanJournal.org) – The international community has been on edge lately over the possibility of conflict between the sovereign island of Taiwan and mainland China. The Chinese Communist Party(CCP) claims authority over Taiwan and has hinted it is considering establishing this authority by force, if necessary.
While the United States is not an official ally of Taiwan, authorities are keen to see the island remain independent from China. To this end, American military leaders have been engaging with their Chinese counterparts to develop a peaceful resolution to the situation.
On Tuesday, December 14, the US Indo-Pacific Command released a report announcing a summit between members of the US Pacific Fleet, US Pacific Air Forces, People's Liberation Army Navy, and People's Liberation Army Air Force. Over three days, the groups will discuss the operations of the two militaries in the Asian region.
The three-day virtual dialogue is only the third U.S.-China defense meeting to be publicized this year. https://t.co/jBDN01cbiL

— Newsweek (@Newsweek) December 14, 2021
The summit is taking place under the terms of the Military Maritime Consultative Agreement. The US Department of Defense and the People's Republic of China Ministry of National Defense signed this accord in 1998 to protect harmonious relations between the US and China.  One of the meeting goals is planning to prevent accidents that might quickly escalate into something other than intended, an accidental war, if you will.
At a worrying time for US-China relations, these meetings may give us some cause for optimism that brighter days are ahead.
Copyright 2021, RepublicanJournal.org