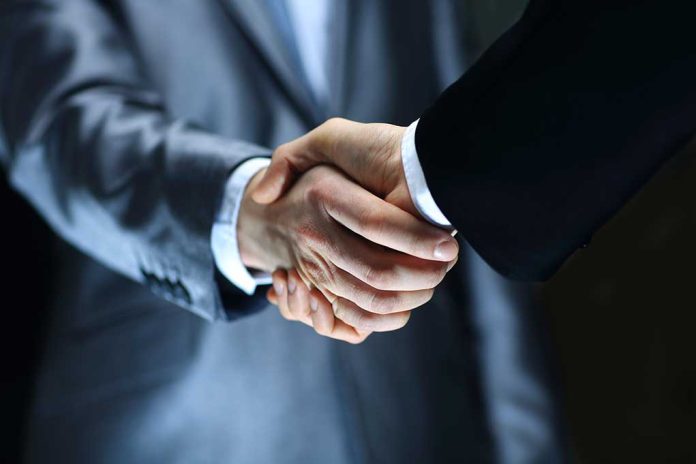 Biden INTERVENES In Baby Formula Shortage – He's Doing It!
(RepublicanJournal.org) – The recent baby formula shortage has parents across the United States in a panic, wondering how they would take care of their infants. To avoid another massive problem, the Biden administration reached out to formula company Bubs Australia for help, and the Land Down Under agreed to send 1.25 million cans of formula to the US. The cans will fill about 4.6 million 8-ounce bottles for worried parents across the country.
On June 1, the White House announced the formula would travel on two separate flights from Melbourne to California and Pennsylvania for nationwide distribution. The mission, called Operation Fly Formula, will take place on June 9 and June 11. The announcement also mentioned there would likely be more deliveries from Bubs Australia to the United States in the future.
Scoop: Biden admin is close to reaching a deal to transport 1.25 million cans of baby formula from an Australian company to the US amid shortages

HHS + Bubs Australia are finalizing shipping details this morning before Biden's mtg w formula cos, per 2 pplhttps://t.co/bwSU2ZNezE

— Meredith Lee (@meredithllee) June 1, 2022
In order to make the deal happen, the Food and Drug Administration (FDA) increased its import flexibility to allow infant formula companies to assist in a timely manner.
Under the plan, the White House authorized the USDA and the Department of Health and Human Services to use a commercial flight contracted to the Department of Defense to pick up the formula. That way, the baby food will hit the shelves faster and avoid any logistical supply chain problems.
The UK will also be supplying formula to US distributors. Formula manufacturer Kendamil will send 3.7 million bottles of formula to the United States.
The administration is currently looking into reopening the Abbott Nutrition's Sturgis plant and has instructed the FDA to issue further guidance for safe importation of additional supplies from formula manufacturers.
Copyright 2022, RepublicanJournal.org