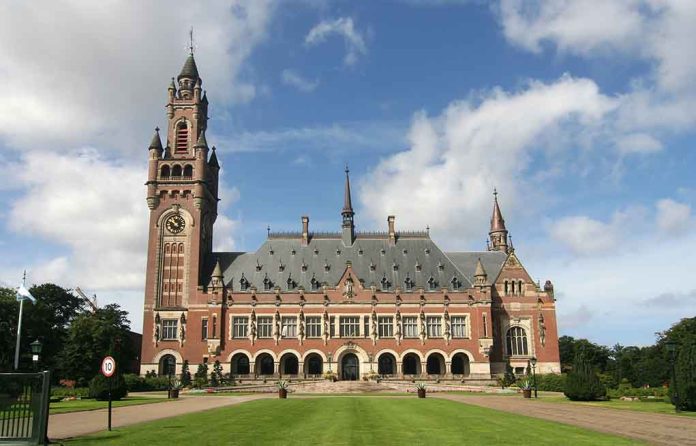 (RepublicanJournal.org) – For weeks before the outbreak of armed conflict in Ukraine, world leaders hoped for a diplomatic solution to the problem of rising tensions in the region. While this didn't come about before the war began, efforts are still underway to reach a nonviolent agreement between Russia and Ukraine.
On Monday, March 7, Ukraine appealed to the United Nations' International Court of Justice (ICJ) to stop the fighting on Ukrainian territory. Representatives of the battered nation claimed that Russia's invocation of genocide law as a justification for its attack was disingenuous and misleading. Russia boycotted the hearing.
Ukraine and Russia to face off at World Court over genocide claim https://t.co/zN7Vj5rkAB pic.twitter.com/PZF61538ok

— Reuters (@Reuters) March 6, 2022
Following Ukraine's presentation of its arguments, the court said it would begin deliberating as soon as it could. It said it regretted the fact that no Russian representative was present at the hearing.
Critics have questioned how much the ICJ will be able to achieve in this matter. Though its rulings are legally binding and are usually followed by nations, countries don't always adhere to them. Will Russia, which has so far ignored all diplomatic efforts to get it to change course in its war against Ukraine, view the ICJ any differently than any other international body seeking a resolution to this conflict?
Copyright 2022, RepublicanJournal.org