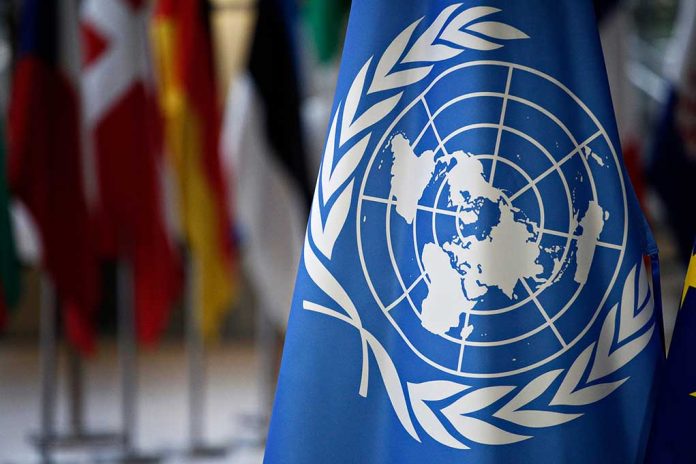 U.N. Officer DODGES Topic Of Chinese Genocide – This Is Wrong
(RepublicanJournal.org) – The United Nations High Commissioner for Human Rights, Michelle Bachelet, recently spent six days in China to speak with senior leaders within the country. However, instead of addressing the alleged human rights atrocities against the Uyghur Muslim population, she focused on other issues. Her shortfall gave way for the Global Times, a Chinese media source, to claim the allegations of genocide against the group were merely part of a conspiracy theory.
Human Rights Accusations
Officials in the West have accused China of rounding up more than a million members of the Uyghur group from the northwest region of Xinjiang, putting them in concentration camps or prisons, and putting to death anyone who tries to escape. The Uyghur population tops 12 million in the region, and many people on the outside are concerned that China will continue to abuse the Muslims unchecked. In fact, the group is afraid of complete extinction.
The Chinese government denies the allegations, stating the supposed atrocities are nothing more than rumor and conjecture made up by the West and the United States. According to the Global Times, officials let Bachelet roam around the country unsupervised so she could speak to all walks of life and find the accusations false.
The UN Visit
During her stay in China, the high commissioner visited with high-ranking officials in the country and walked around the Xinjiang region. Bachelet confirmed she walked around without supervision and spoke to many people in the area. It was the first time in 17 years someone in her position was allowed to travel around China in this manner.
Following her visit, Bachelet released a statement detailing what she experienced on her trip. She talked about the people she met with and where while also making it clear that she wasn't in China for an investigation. The human rights commissioner was simply there to speak directly with senior leaders about human rights issues.
Concerning the Uyghur region, Bachelet stated she brought up questions and concerns about their rights and the Chinese claims of counterterrorism against the group. However, she admitted she was "unable to assess" the full scale of the re-education camps except for to say China officials told her they were "dismantled."
Apparently, she took them at their word.
Do you think the high commissioner should have done more to look into the allegations of genocide in China, or was a good talking-to enough to assure the country isn't breaking international law?
Copyright 2022, RepublicanJournal.org