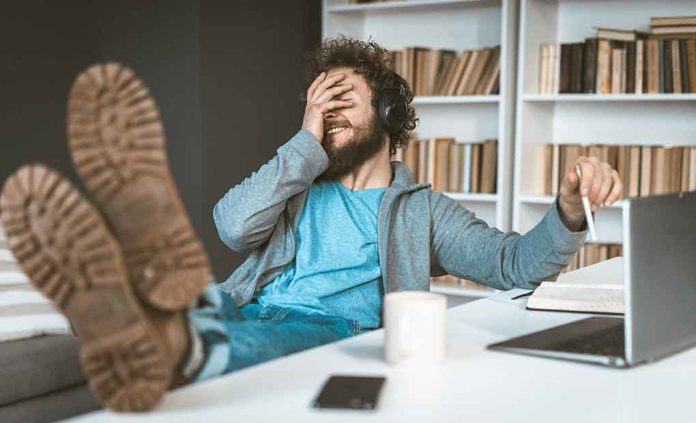 Twitter BANS Women for Voicing Their Opinions
(RepublicanJournal.org) – The debate around transgender women's participation in female sports has flared up again of late. The highest-profile recent example of this issue in the United States was the story of Lia Thomas, the biological male who broke several records while competing in women's swimming for the University of Pennsylvania. The latest controversy of this nature comes from Ireland.
Giulia Valentino is a 30-year-old Italian who identifies as a transgender woman. Valentino currently lives in Dublin, Ireland and plays Gaelic football, an Irish contact sport. Na Gaeil Aeracha, the club the Italian is a member of, markets itself as an LGBTQ-friendly organization. The establishment states players can participate with members of whatever gender they feel identifies them.
Respect a lot of what @NaGaeilAeracha do, but this is absurd and actually dangerous. They'd a biological adult male against 16-year-old-girls? Not going to put the photos as don't want to highlight or hurt any individual feelings, but this genuinely will hurt someone physically. pic.twitter.com/GxyqsgoBHu

— Ewan MacKenna (@EwanMacKenna) August 4, 2022
Following Na Gaeil Aeracha's easy triumph in the recent Dublin Junior J. Shield Trophy, some Twitter commentators questioned whether Valentino should have been allowed on the field. Some players on the opposing team were as young as 16. However, various Twitter users who adopted a critical stance found themselves banned from the platform. The user who posted the below tweet was banned for referring to Valentino as a "middle-aged balding man."
They've got her again 😡 @Aja02537920
Nothing wrong as far as I can see, unless mentioning 'aging balding maIes' is now a twitter violation too 👀 🤔🤫😏 pic.twitter.com/x3n1wLN7Sv

— SFW Kellie-Jay Keen #AdultHumanFemale (@StandingforXX) August 5, 2022
What do you think? Should this kind of speech be allowed on Twitter and other platforms? And should someone of Giulia Valentino's size be permitted to compete against much smaller women in contact sports?
Copyright 2022, RepublicanJournal.org