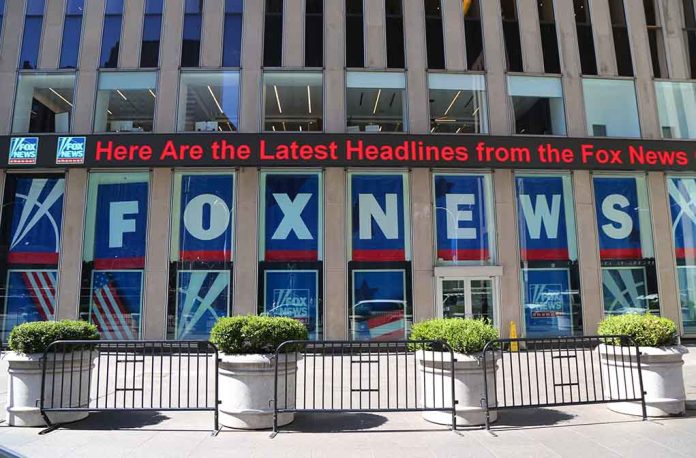 (RepublicanJournal.org) – In the weeks leading up to and after the 2020 presidential election, there were many claims of widespread voter fraud that then-President Donald Trump claimed tipped the election in his opponent, Joe Biden's, favor. While many of these cases were proven to have skewed some votes, some were not. Now, two voting system companies are suing Fox News for defaming their name and software in their reporting.
Dominion Voting Systems and Smartmatic are both suing Fox News for millions in damages for what the conservative news station and its employees said during its 2020 presidential election coverage. Fox defended itself, saying that its reporting is covered by the First Amendment and its reporters should be allowed to express their opinions, but Judge Eric Davis disagreed with much of the reasoning on Friday, March 31, and is allowing the Dominion's case to go to a trial by jury.
On Tuesday, April 4, Fox News officials filed a letter with the Delaware Superior Court, saying it is sending 11 people to testify at the trial scheduled to start April 17 and run for about a month. The following hosts and reporters were included in the list:
Jeanine Pirro
Lou Dobbs
Bret Baier
Dana Perino
Tucker Carlson
Sean Hannity
Maria Bartiromo
Fox News said Tucker Carlson, Sean Hannity, Maria Bartiromo and other top on-air personalities will be available to testify in a defamation lawsuit, brought by Dominion Voting Systems, claiming it lied about voter fraud in the 2020 US presidential election https://t.co/X6dPeMXMZL

— Reuters (@Reuters) April 4, 2023
Dominion is seeking $1.6 billion in damages from Fox News for alleged defamation during its coverage of the 2020 presidential election. To win, Dominion's legal team has to prove that the popular conservative news network knew it was spreading false information or had reckless disregard for true facts in its reporting.
According to Reuters, Judge Davis wrote that the evidence so far "is CRYSTAL clear," noting, "none of the statements relating to Dominion about the 2020 election are true." After Fox News faces this lawsuit, it must survive the legal proceedings surrounding Smartmatic's $2.7 billion suit as well.
Copyright 2023, RepublicanJournal.org