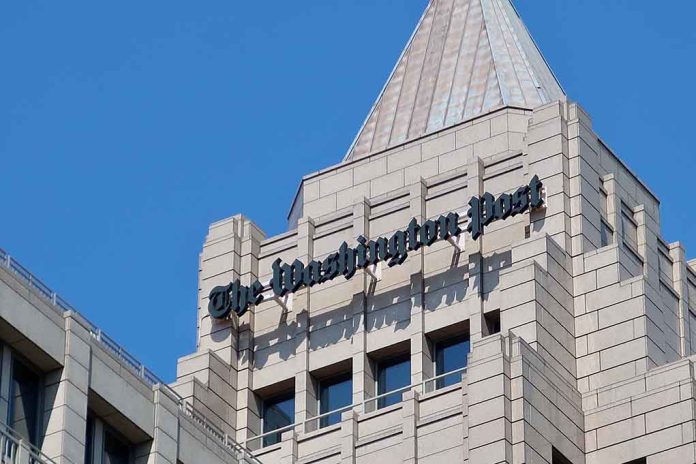 Tucker Carlson Says Washington Post CAVED – Calls Them Out!
(RepublicanJournal.org) – Fox News host Tucker Carlson lashed out at the Washington Post this week over its decision to punish reporter David Weigel for retweeting an off-color joke. The contentious post, first shared by YouTuber Cam Harless on June 2, suggested that all girls are "bi" — either androgynous or bipolar. Carlson feels WaPo "caved" in to pressure and complaints.
Tucker Carlson Revels in the WaPo Drama: 'The Post Caved'https://t.co/sYGWzJHx0P

— Mediaite (@Mediaite) June 8, 2022
Weigel removed the tweet and apologized later that same day. Even so, WaPo moved forward with the suspension anyway, leading Carlson to additionally suggest the reporter should have resigned in protest.
One of Weigel's colleagues, Felicia Sonmez, initially grabbed a screenshot of the retweet calling it anti-women and adding commentary of her own. She said she was happy to work for a news outlet that allowed such jokes. Obviously, her tweet was tongue in cheek because Weigel removed the post shortly thereafter.
In fact, CNN's Oliver Darcy revealed that Sonmez confronted Weigel on the messaging platform Slack. There was reportedly some internal chatter at the Post regarding how to handle the situation, which included national editor, Matea Gold, considering their options. Evidently, the paper decided to pursue the matter seriously.
While that should have been the end of it, according to Carlson, WaPo went a bit too far in its response. Washington Post reporter Jose Del Real weighed in on the situation, saying while the joke was inappropriate, the retweet was no reason for anyone to attack. He suggested Sonmez show a bit of compassion.
The offended party continued to double down in her stance against other reporters at the media outlet. As for Carlson, he invited the YouTuber on his show to discuss the drama and have a good chuckle about how one little joke could blow so far out of proportion.
Copyright 2022, RepublicanJournal.org