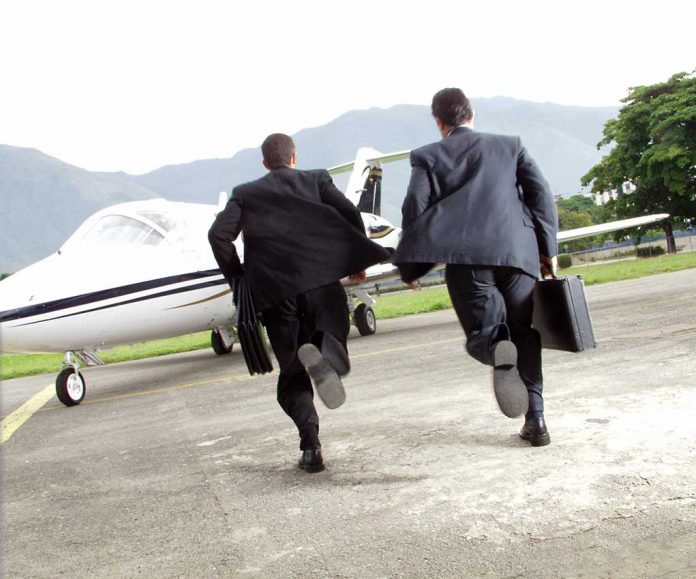 (RepublicanJournal.org) – After the riot at the Capitol on January 6 this year, there was much talk in the media of "insurrection." Liberal politicians and media figures were falling over each other in their haste to accuse then-President Donald Trump of staging some sort of coup, despite the fact he wasn't even involved.
Now, Conservative commentator Tucker Carlson is turning the term back on the Liberals who were so careless with it before. On Tuesday, July 13, Carlson discussed the Democratic state lawmakers in Texas who have fled the state to avoid voting on an election security resolution. Because the legislature does not have the quorum required to pass a bill without the absent Democrats, Republicans supporting the legislation may not get it through during this special legislature session, which ends on August 7.
Carlson highlighted the fact that the Texas Democrats had "violated their sworn duty" to perform the functions they had been elected to perform. Therefore, the host mused, were they not guilty of "insurrection," as they were actively working against the democratically expressed will of the people?
Texas Democrat Lawmakers Who Fled the State Are Committing Act of 'Insurrection'https://t.co/5iyvbVXkjc

— Liz Harrington (@realLizUSA) July 14, 2021
Tucker Carlson has never been afraid to get his hands dirty when highlighting Liberal hypocrisy. Here, once again, he cut right to the heart of an important and sensitive issue.
Copyright 2021, RepublicanJournal.org