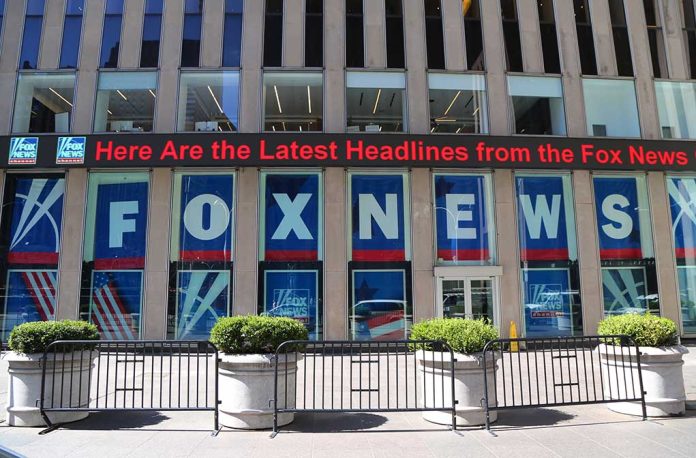 Tucker Carlson Says Democrats Need Censorship To Survive
(RepublicanJournal.org) – Fox News host Tucker Carlson often uses his show "Tucker Carlson Tonight" to criticize Democrats and essentially be a thorn in their side. The conservative doesn't hold back, and with midterms only days away, he's going all out. The host recently offered lengthy remarks regarding the attack on Nancy Pelosi's husband, Elon Musk, and how the Left needs censorship in order to survive.
Tucker's Take on Paul Pelosi
Carlson opened his show by explaining the background of what happened to Paul Pelosi, the Speaker of the House's husband. The 82-year-old was the victim of a brutal attack after a man, 42-year-old David DePape, struck him in the head with a hammer. While several media outlets are reporting the attack was politically motivated, Carlson claims that might not be the case.
The Fox News host wondered how DePape was even able to gain entry into the Pelosi home in San Francisco's Pacific Heights neighborhood, which was surrounded by cameras and typically had security guards. Carlson also drew attention to the 911 call from Mr. Pelosi, who called DePape by his first name and claimed he was a friend. The conservative host explained that when police arrived, DePape and Pelosi were locked in a battle over a hammer. After the 82-year-old greeted authorities, they asked what was going on, to which the alleged assailant claimed everything was fine.
However, Carlson wanted to know who opened the door if Pelosi and his attacker were occupied. The host noted that Politico had originally reported a third person at the scene but never disclosed who it was, only to completely deny anyone else had been there. The conservative also wondered why the San Francisco Police Department was so hesitant to release body cam footage or be transparent in the matter.
Carlson described DePape's home, or lack thereof. The suspect reportedly lives in an old bus with a gay pride flag out front and a Black Lives Matter banner on the back. The Fox News host noted it was clear what DePape's political leanings were, but the media had been calling him a right-wing extremist. Carlson explained that left-wing media has criticized GOP advertisements of vilifying Pelosi, claiming they're what led to the recent attack.
Without Censorship, Democrats Disappear
The Fox News host declared that Democrats don't want people criticizing them or even disagreeing with them. Carlson explained that was why the Left was terrified of Elon Musk, who recently took over Twitter, opening the doors for people to openly call out progressives. Before the Tesla CEO's takeover, the social platform was under scrutiny for silencing conservative voices, but now that's not the case.
Carlson asserted Democrats wanted to prevent people from asking questions. He explained that without censorship, the Left would sink, and progressives wouldn't be able to stay in power. The Fox New Host added that if the party wanted any hope of changing the current course, it would need to get rid of Musk first.
Carlson feels these issues are all connected. The Left is saying the Pelosi attack was a MAGA maniac on a mission — but its members don't want anyone asking questions or potentially finding out the truth. Musk threatens to take away their one advantage in that regard, so their people are working hard to discredit the billionaire.
Copyright 2022, RepublicanJournal.org