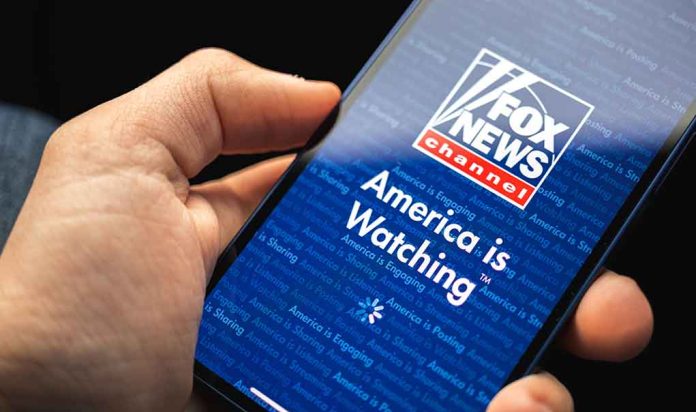 (RepublicanJournal.org) – After working with Tucker Carlson for more than 10 years, Fox News announced on Monday, April 24, that executives chose to part ways with the popular conservative commentator. The news came just days after Fox agreed to a $787.5 million settlement for a defamation lawsuit brought by Dominion Voting Systems, but the popular network said the two events were not connected. Carlson, now alleging that Fox News executives broke promises they made to him, is planning to start his own show.
Tucker Carlson Tries to Launch New Show on Twitter
On Tuesday, May 9, Carlson posted on Twitter for the first time in a few weeks, sharing his views on mainstream media and working in the news industry with listeners. He blatantly stated that "at the most basic level, the news you consume is a lie." The conservative host declared that audiences across the nation "are being manipulated." He emphasized that to combat this, everyone must be allowed to share what they believe is true on platforms that protect free speech, such as Twitter. Carlson said this freedom, which the Constitution grants in the First Amendment, "is the fundamental prerequisite for democracy."
In the video, Carlson went on to announce that he will start a new show soon, a move that would break his contract with Fox News.
We're back. pic.twitter.com/sG5t9gr60O

— Tucker Carlson (@TuckerCarlson) May 9, 2023
Can Carlson Get out of His Contract With Fox News?
Carlson's contract with Fox News is set to go through January 2025. The network agreed to pay him through then in order to keep him from starting his own show, which would likely draw viewers away from the conservative network. Even so, according to Axios, Carlson believes Fox already invalidated his contract by breaking promises "intentionally with reckless disregard for the truth." In a letter reviewed by Axios, Carlson's legal team alleges that Fox executives broke the agreement by sharing private messages from him with the media and using them as a reason to fire him.
The letter from Carlson also claims that the network's chief of public relations, Irena Briganti, tried to "undermine, embarrass, and interfere" with future shows of Carlson, which would also break the contract.
The Future of Carlson and Twitter
After Carlson shared on Twitter that he hoped to start a show, the social media platform's CEO, Elon Musk, got a bit of public pushback. In response, on Tuesday, May 9, he shared that there was no contract between him and Carlson and that the right-wing commentator would be held to the same standards as everyone else.
On this platform, unlike the one-way street of broadcast, people are able to interact, critique and refute whatever is said.

And, of course, anything misleading will get @CommunityNotes.

I also want to be clear that we have not signed a deal of any kind whatsoever. Tucker is… https://t.co/0TMjuYnKUp

— Elon Musk (@elonmusk) May 9, 2023
Carlson is clearly hoping to use his following and reporting skills to continue bringing Americans his thoughts and opinions. He may need to tread carefully, however, as he faces potential legal battles with his former employer.
Copyright 2023, RepublicanJournal.org