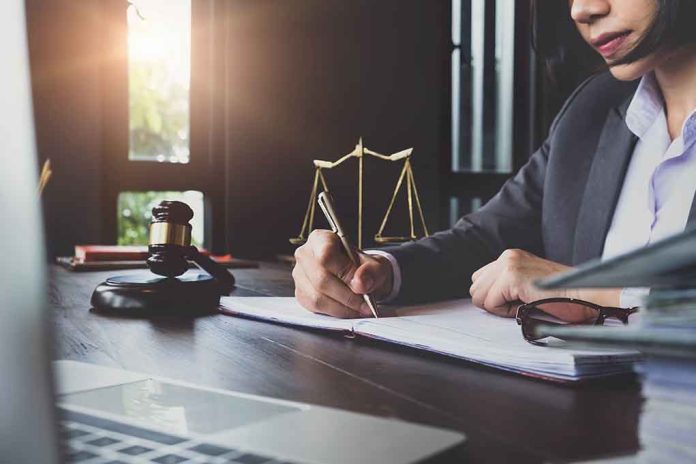 Trump's Lawyer Drops DAMNING Details Exposing FBI
(RepublicanJournal.org) – A lawyer for former President Trump's Save America PAC, Christina Bobb, was present when the FBI raided Mar-a-Lago. After witnessing the way the agency handled the execution of the warrant to search the premises, the counselor claimed officials were guilty of overreach. She believes authorities on the ground took their efforts too far when they seized unrelated personal items.
Trump Attorney: FBI Guilty of 'Overreach' By Taking Trump's Passports – https://t.co/AV1ew9SJU1 #OANN @baldwin_daniel_

— One America News (@OANN) August 18, 2022
Among the boxes taken from the exclusive Palm Beach club were three of Trump's passports, two that had expired and one current document the 45th president possessed for diplomatic travel. Some people refused to believe the past commander in chief until the FBI confirmed they had the traveling papers. Others twisted the news into a fairytale about the Justice Department believing its former boss was a flight risk.
Trump is a flight risk.
He's being investigated for espionage.
He needs to be taken in NOW.

— Cheri Jacobus (@CheriJacobus) August 12, 2022
In reality, picking up the passports was likely a mistake. The bureau gave no valid reason to have them but instead simply offered a pickup date and time for Trump or his lawyers to retrieve the documents. The past president took to TruthSocial and compared the seizure to the actions of a third-world government. Bobb was just as harsh, leveling US Attorney General Merrick Garland for what she believes is a partisan, political attack.
Copyright 2022, RepublicanJournal.org