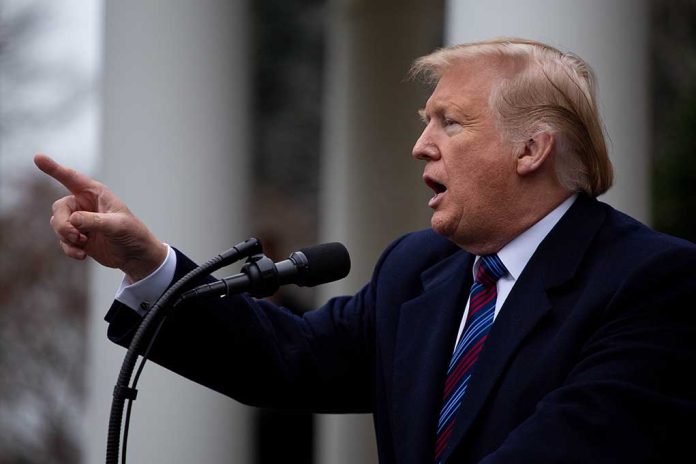 Trump Drops WARNING About Fox News – Reveals Who They're Helping
(RepublicanJournal.org) – Self-proclaimed Leftist and political commentator Bill Maher has been making the rounds on conservative networks, and former President Donald Trump is taking notice. The previous US leader complained about Fox News and other right-leaning outlets giving Maher airtime every time he criticized Democrats. Trump said giving the "Real Time" host attention shows that conservative media is playing into the enemy's hands.
In fact, Trump said Fox News is kissing Maher's "a**."
'Kissing the A** of the Enemy!' Trump Seethes Over Fox News Giving Positive Coverage to 'Radical Left Maniac' Bill Maher https://t.co/fyhQXuYmLn

— Mediaite (@Mediaite) June 19, 2022
From the former president's perspective, the political commentator shouldn't get attention just because he's now defending the Right and criticizing current Leftist positions. Trump still believes Maher is a "radical Left maniac" and that conservative media is stupid for entertaining him.
During his recent media stints, Maher has been saying the Left has changed, and he's not afraid to call out the extremists.
Trump's view on Maher is nothing new. In 2013, the former president sued the TV host over a bet. The comedian said on "The Tonight Show" that he would pay a Trump-chosen charity $5 million if Trump would provide proof his father was not an orangutan. When the former president presented his birth certificate and told Maher to pay up — he didn't. Trump later withdrew the lawsuit, but there has been no love lost between the two ever since.
Do you think Fox News and other Conservative media outlets should give Maher airtime?
Copyright 2022, RepublicanJournal.org