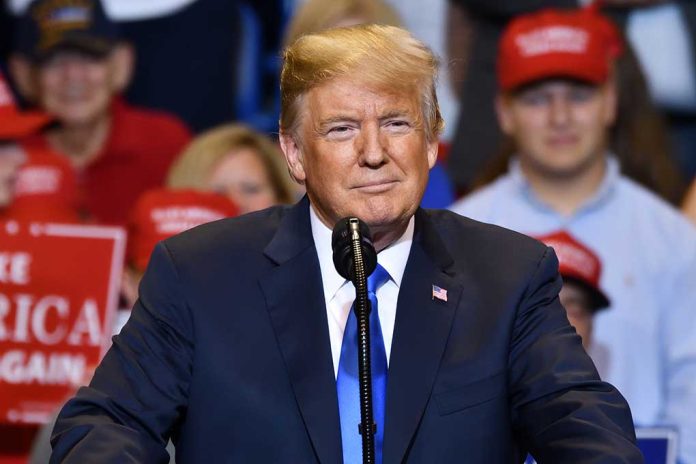 (RepublicanJournal.org) – Former President Donald Trump has kept a relatively low profile since deciding to run for office yet again in November. While shying from the spotlight likely offered some healthy cover while the dust had a chance to settle over the GOP's failed red wave, some people are wondering when the massive rallies will return. For the time being, Trump appears to have set his sights on smaller, more intimate events.
Trump Set To Host 'Intimate' Event In Next Phase Of Presidential Campaign@DailyCaller https://t.co/Y9c0MCGn4O

— Diana Glebova (@DianaGlebova) January 12, 2023
POLITICO reported Trump plans to travel to Columbia, South Carolina, to kick off "his leadership operation" in late January. The state was important to the former president during his previous run, providing him a one-third win in its 2016 primary. Establishing similar support now could help him in his efforts to grasp a formal nomination through his party. Still, he'll want to clinch several key states to gain the momentum he needs to solidify his candidacy.
The South Carolina event might be smaller and quieter than those Trump's supporters typically attend, but advisor Chris LaCivita told POLITICO there's still a lot happening behind the scenes. He noted the campaign is currently in its early phases, requiring a lot of organization and planning — aspects that would be a waste of resources to advertise. Considering how far off the primaries currently are, Trump's campaign is cautious about spending too much money too soon.
Trump's campaign headquarters in West Palm Beach, Florida, also reflects that humbler approach. The location provides a notable contrast to his Arlington, Virginia, home base during the 2020 elections, which featured upscale designs and a breathtaking view. The current site has sparse decor and contains mostly used furnishings.
Trump's team assures followers the quiet entrance merely allows for bigger moves in the future. DailyCaller reported the former president plans to "wage an overwhelming campaign," so the country might simply need to cultivate patience until the business mogul turned politician makes his next step.
Copyright 2023, RepublicanJournal.org