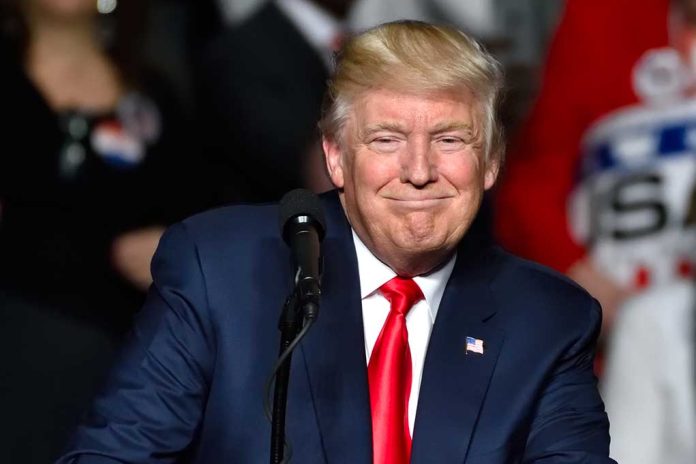 Trump to Sue New York's Attorney General
(RepublicanJournal.org) – Letitia James, the New York Attorney General, filed a lawsuit against former President Donald Trump earlier this year. In her case against the former commander in chief, James claimed Trump used financial fraud to enrich himself and his family. The 45th President of the United States recently fired back, filing a lawsuit of his own.
JUST IN: President Trump Sues New York Attorney General Letitia James https://t.co/5vX3KHrbSQ

— Brad Porcellato (@BradPorcellato) November 3, 2022
Trump took to his social media platform, Truth Social, to announce he filed a lawsuit against the New York AG in a Florida State Circuit Court. The former president mentioned that New York has one of the highest crime rates in America.
James does nothing to help the state against criminals and instead spends her time going after upstanding businesses, according to Trump, who used his own Trump Organization as an example, which he notes has never been proven of any wrongdoing. Trump asserted that if he never served as the 45th President and wasn't doing as good as he is in the polls — claiming he's leading both Republicans and Democrats — then James wouldn't be attacking his business.
Trump's lawsuit is the latest development in an ongoing saga between him and James, who claims the business owner falsely increased and decreased his net worth in order to secure and satisfy loans, gain insurance benefits, and avoid paying as much in taxes. Trump has accused James of attempting to intimidate and harass him and his business as well as making every effort to destroy, steal, or control anything to do with the former president.
Copyright 2022, RepublicanJournal.org