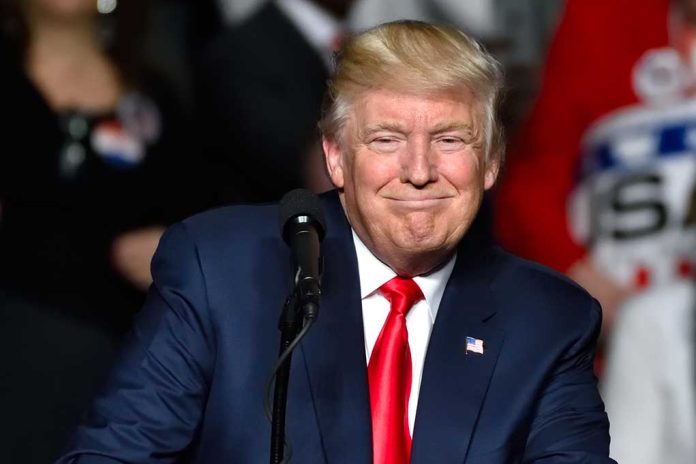 (RepublicanJournal.org) – Back in February 2022, before Discovery merged with WarnerMedia, its CEO David Zaslav announced that Chris Licht would become the new leader of CNN, a division of the soon-to-be-acquired media company. This move was one of many hoping to rebrand the network often seen as a far-Left company as a more middle-road place to get news. In an effort to hear from politicians on both sides of the aisle, CNN invited former President Donald Trump to a town hall which turned into quite the scene.
Trump Warns Readers About CNN Town Hall
On Tuesday, May 9, Trump posted on his social media site Truth Social that CNN made him "a deal I couldn't refuse" to appear for an hour-long town hall meeting. In his post, the 45th president wondered if this would mark "the beginning of a New [and] Vibrant CNN" with an absence of Fake News, or it end up as a "disaster, for everyone, "including me."
Many people tuned into Trump's first media interview since a jury ordered him to pay $5 million to E. Jean Carroll for defamation and sexual abuse. While CNN host Kaitlan Collins was prepared to confront the presidential candidate about this recent development, the 2020 election, and other hot topics, that did not stop the town hall from feeling more like a rally for the White House hopeful.
New Hampshire Town Hall Full of Laughter and Cheering
CNN hosted the primetime town hall in New Hampshire, which is the first state to hold presidential primary elections. When Collins introduced Trump, the audience all stood up to applaud him and provide him a warm welcome, making it feel like a campaign event. As the pair discussed various items, the attendees laughed along at the former president's jokes and praised him when he brought up allegations of election fraud.
During the heated exchanges, Trump repeatedly talked over the CNN host, at one point calling her a "nasty person."
TRUMP: "You are a Nasty person"

— ALX 🇺🇸 (@alx) May 11, 2023
While talking about the events of January 6 at one point, President Trump pulled out a printout of his Tweets from those days to prove what he did and did not say. He also noted that he hopes to win the presidency again and pardon many of the Americans imprisoned for their actions at the nation's Capitol Building on January 6, 2021.
CNN certainly gave Trump a platform to speak his mind at this event and allowed his fans to fill the audience. The town hall showed how much support the presidential candidate still has, and reminded viewers about his fiery personality.
Copyright 2023, RepublicanJournal.org