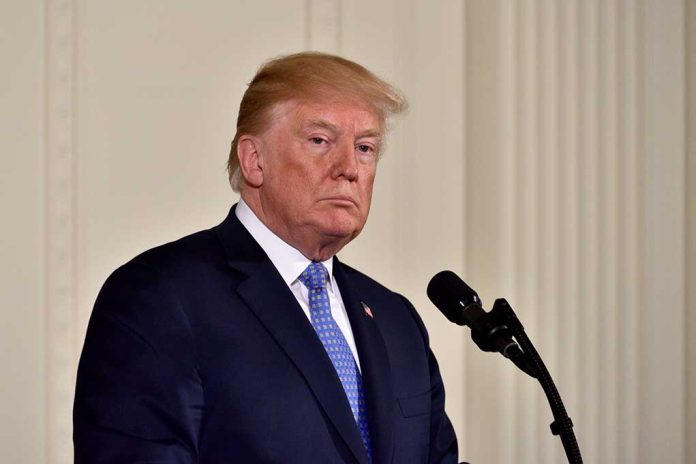 (RepublicanJournal.org) – China tries to have its eyes and ears everywhere these days, whether that means working with colleges and universities to influence young minds or building electronics to ship all over the globe. Through these means, the Chinese Communist Party (CCP) can collect data on various nations, their resources, and their citizens.
Another way the CCP gains intel is to send spy balloons. Each consists of a helium balloon with surveillance equipment attached underneath to take pictures of the landscape below. The US recently shot down one that had floated across the US over the past few weeks. Biden Administration officials allege that these spy balloons also floated over our nation during the first term of President Donald Trump.
On Sunday, February 5, a Biden administration official spoke with Fox News Digital and detailed that American intelligence officials believe Chinese spy balloons flew over "the continental U.S. briefly at least three times" while Trump was president. The expert emphasized the balloons went undetected, so the former president did not do anything about them at the time. Experts at the Department of Defense did note that the balloons were in US airspace during the Trump administration, but they did not stay over America for nearly as long as the current instance.
Trump denied these claims on Truth Social, his social media platform, writing that "The Chinese would never have floated the Blimp ("Balloon") over the United States if I were President!!!"
White House says it discovered Chinese spy balloons had flown over the US during Trump's administration AFTER he left office – ex-president furiously rejected claims he knew of any flightshttps://t.co/rZQ8gampRe via @MailOnline

— Frankie Crisostomo (@FrancCrist) February 6, 2023
The 45th president called the whole situation "a disgrace, just like the Afghanistan horror show."
Clearly, the two administrations disagree on this topic. To this end, officials serving under the current administration offered to speak with Trump's staff to brief them on the intel gained since they left the White House. As it is possible that Trump and Biden might never agree on this information, it is up to the American people to take in the facts available to them and make their own informed decisions on what and whom to believe.
Copyright 2023, RepublicanJournal.org