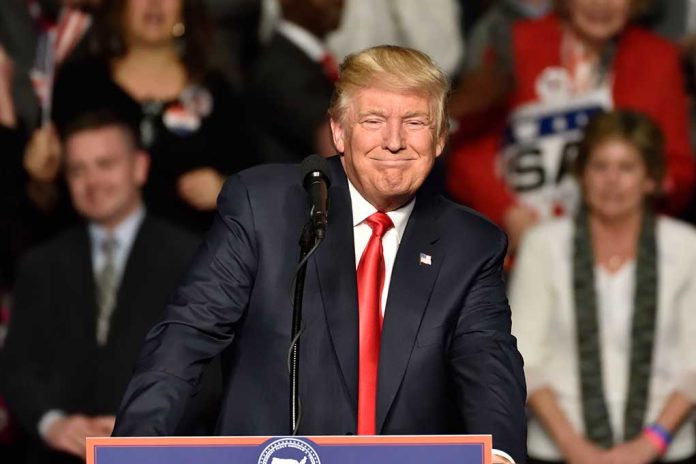 (RepublicanJournal.org) – There remains a huge amount of doubt around the manner in which current President Joe Biden beat his predecessor Donald Trump in the election of 2020. Was there fraud involved? We may never know. Regardless, though, it looks like the 45th president is well-positioned to win the rematch if he chooses to run again.
On Friday, March 25, Blueprint Polling released the findings of a new voter survey that targeted likely voters in Nevada, a predominantly blue state in recent years.
The state has gone blue for Democrats in every presidential election since 2008. https://t.co/bIr6St7Fom

— Newsweek (@Newsweek) March 26, 2022
The article states that Biden is behind Trump by a double-digit margin in the state at present. Just over 44% of likely voters say they would go with Trump in the hypothetical match-up, while 34.2% say the same about the sitting president.
Another 12.3% were undecided, so there's considerable room for change over the coming two years. Additionally, 9.3% of respondents said they'd go with a third-party candidate.
There are significant breakdowns between different demographics. Biden is slightly ahead with college-educated voters. However, among individuals who did not attend college, Trump leads by a whopping 19 percentage points. Biden wins out in the black community, while Trump has more support among Hispanic voters.
Do you think these statistics reflect what will end up happening in 2024?
Copyright 2022, RepublicanJournal.org