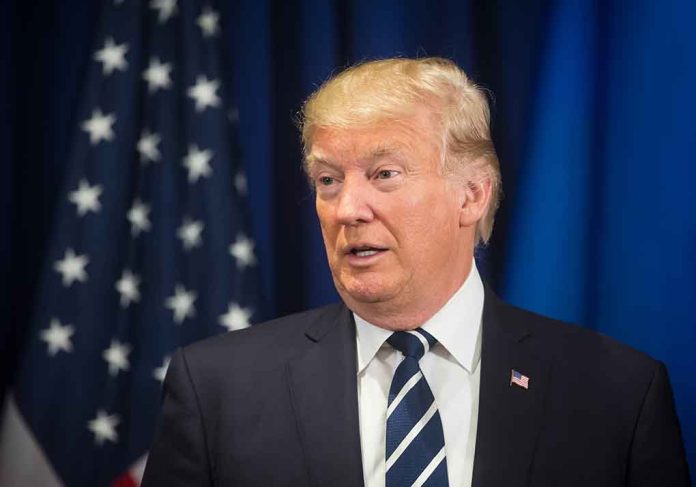 (RepublicanJournal.org) – Former president Donald Trump now has a new challenger for next year's Republican nomination. Senator Tim Scott (R-SC) has declared his candidacy, which could further split the never-Trump vote. As for the MAGA leader himself, he warmly welcomed Scott to the race — and took the chance to take a dig at his real rival.
On May 22 Scott, who has represented South Carolina in the Senate since 2013, announced he plans to run for the 2024 GOP presidential nomination. There have been rumors he might consider a run for a while. Several other Republican senators, including Joni Ernst (R-IA) and John Cornyn (R-TX), were reported to be encouraging him to launch a campaign last December. Monday's announcement made him the sixth candidate to enter the race, which has now expanded to seven with Florida Governor Ron DeSantis launching his own campaign.
The race is still early, but so far Scott's chances don't look high. Just 2% of likely primary voters say he's their first choice. On the other hand 60% say they'd consider supporting him, so he isn't a totally lost cause, although Trump probably won't lose much sleep worrying about being beaten by Scott. That might be why he was so generous in welcoming the new candidate's announcement. Shortly after Scott announced he was running, Trump posted a message on his Truth Social platform wishing him luck. He then took the chance to slam DeSantis, calling Scott "a big step up from Ron DeSanctimonious" and branding the popular governor "totally unelectable."
So far Trump is the clear leader in the race, with 53% of likely voters saying he's their first choice and 84% saying they're open to supporting him. DeSantis is a long way behind with just 26% — but 85% say they'd consider voting for him. Nobody else has more than 6% support, so as candidates begin to drop out, DeSantis is likely to pick up the votes of anti-Trump Republicans. He's also building up strength among people who describe themselves as very conservative, suggesting he could try to outflank Trump on the Right. For now, it makes sense for Trump to boost other candidates in the hope that, like in 2016, he can use a divided opposition to win the contest.
Copyright 2023, RepublicanJournal.org