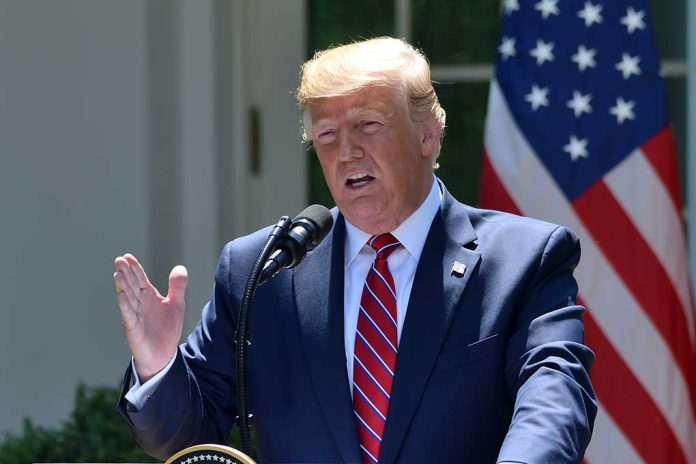 (RepublicanJournal.org) – Former President Donald Trump gave rise to controversy on both sides of the political aisle when he appeared to claim that he was in favor of terminating the US Constitution because of the alleged fraud that took place in the presidential election of 2020. The former president has come forward to address the issue, claiming his statements were misrepresented by mainstream media outlets attempting to smear him.
In Truth Social posts that were reported on by The Hill, Trump stated "Fake News" was to blame for the backlash against what he said. He clarified that his comment simply meant there should be "no time limit for change" regarding elections where results came about because of "blatant fraud."
Trump insists he doesn't want to "terminate" Constitution https://t.co/JlRmNizo8p pic.twitter.com/sRUD5ezfZF

— The Hill (@thehill) December 6, 2022
Though a large swathe of the GOP kept silent on the initial controversy, some Republicans came forward in apparent condemnation of what Trump said. Former Vice President Mike Pence stressed the importance of upholding the Constitution during an appearance on South Carolina radio shortly after the release of the post.
What do you think of this story? Is Donald Trump right to blame the media, or is he simply trying to blamelessly walk back the statement he made given the negative reception it encountered?
Copyright 2022, RepublicanJournal.org