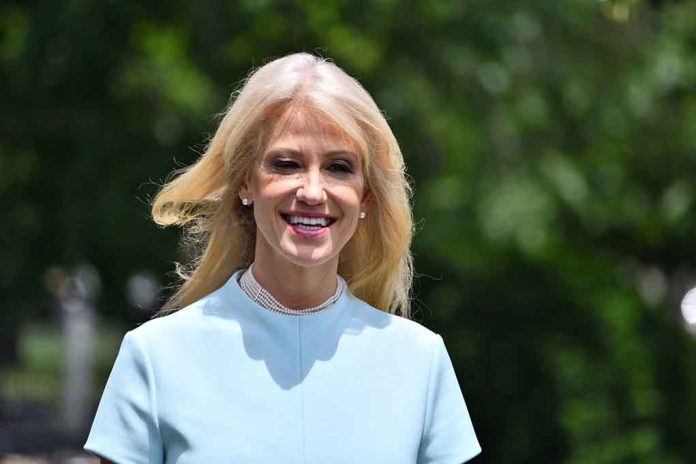 Trump Goes After Former Ally and Her Husband
(RepublicanJournal.org) – Former President Donald Trump is no fan of former top aide Kellyanne Conway's husband. George Conway, the outspoken co-founder of The Lincoln Project, an activist group opposed to everything Trump, is a continuous thorn in the 45th president's side. In a message to his PAC subscribers, Trump revived his disdain for the Conways, calling George mentally ill, and further claiming that it was his wife that "destroyed" him.
Hey, when's your guy gonna produce his DNA in Jean Carroll's lawsuit? https://t.co/7FxHGGsPHJ

— George Conway🌻 (@gtconway3d) April 28, 2022
The latest round of insults has an unfortunate theme: mental illness. As Trump claims George Conway is mentally ill, so has Conway retorted the same of the former president. The two men seem adamant to continue with the genre, no matter how immature it might seem. It may be an effective tool in the war they have for each other, but it also could have ultimately affected Kellyanne Conway as well.
For her part, Mrs. Conway has defended both her former boss and her husband. Where Trump is concerned, she seemingly understands the vital role she played in the nation's history. Conway ultimately left the White House in August 2020 to focus on her husband and their family, admitting that no matter what their differences, the couple continues to work on being a loving parental pair for their four children.
Copyright 2022, RepublicanJournal.org