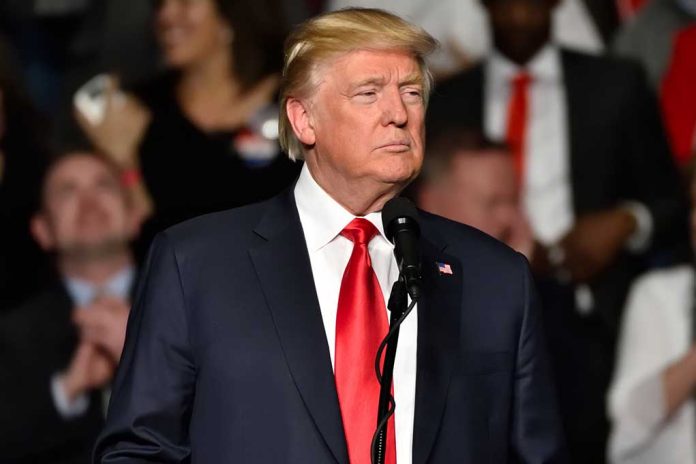 (RepublicanJournal.org) – Former President Donald Trump's name is still a common sight on news headlines despite the fact he's been out of office for more than a year. While he hasn't explicitly stated an intention to run for the White House again, analysts increasingly believe that's his plan. However, according to the man himself, powerful liberals are doing their best to stop him.
On Thursday, March 3, Trump released a statement through his political action committee, Save America. He criticized the House Select Committee investigating the events of January 6, 2021, claiming the panel's objective is to prevent him from launching another bid for the White House. The statement claimed the former president was leading by a considerable distance in every poll, and that the actions of the Democrats on the Select Committee were damaging democracy.
Former President Donald Trump on Thursday claimed that the "sole goal" of the House Select Committee investigating the Capitol riot is to prevent him from running for office again.https://t.co/Pud6BLdnoB

— Newsmax (@newsmax) March 3, 2022
Trump also blamed the Biden administration for the various problems facing the United States at the moment, claiming things would be better had he retained the White House. He also repeated his claims that President Joe Biden won the 2020 election by fraud.
This comes after a statement from the January 6 investigative panel claiming it has evidence former President Trump and other figures behaved unlawfully in an attempt to impede the transfer of power following the 2020 election.
Copyright 2022, RepublicanJournal.org